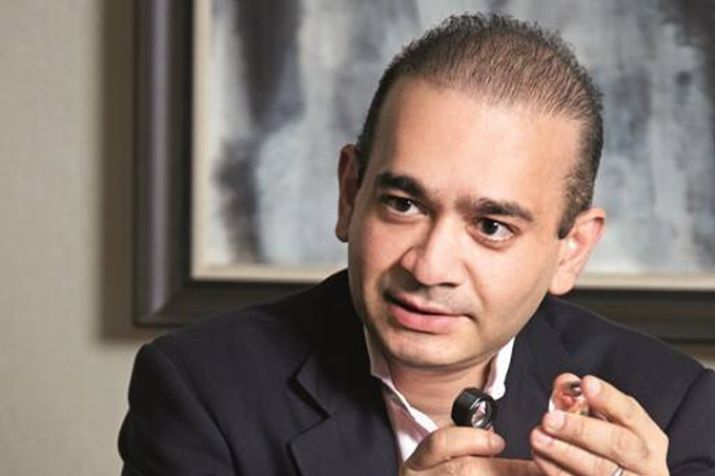 Nirav Modi should not be granted bail because he posed a significant flight risk and had even issued death threats to witnesses related to his fraud and money laundering case, the Crown Prosecution Service (CPS) told a UK court as the fugitive diamantaire appeared for his second bail application hearing in London on Friday.
Looking more dishevelled and dressed in a similar white shirt as his first court appearance last week, the 48-year-old was brought to the dock to be produced before Westminster Magistrates Court Chief Magistrate Emma Arbuthnot and sat behind a glass enclosure as the hearing got underway.
Arguing on behalf of the Indian government, CPS barrister Toby Cadman told Judge Arbuthnot that there was a "substantial risk" that the prime accused in the Punjab National Bank (PNB) fraud to the "amount of between USD 1 and 2 billion", would flee and attempt to interfere with witnesses and evidence.
"Given the nature and seriousness of charges and the resources available to him… there will be an overwhelming desire to flee the jurisdiction and interfere with the administration of justice," said Cadman.
Giving details of Modi's attempt to interfere with witnesses, the CPS barrister made specific reference to one such witness, Ashish Lad, who Modi "threatened to kill in a phone call" and also offered him an incentive of Rs 2 million to provide a false statement. 
Nilesh Mistry and three other witnesses were similarly targeted by Modi and mobile phones and a server holding "material critical to the fraud" were destroyed at request of Modi, raising fears of further "destroying of evidence" if bail was granted, the court was told. 
"Due to the nature of his business he has at his disposal diamonds, gold and pearls," added Cadman.
The court was also told about Modi's attempt to attain citizenship in jurisdictions less likely to be willing to extradite him to India, including Vanuatu in the South Pacific Ocean at the end of 2017 on the basis of a USD 200,000 investment. However, Vanuatu citizenship request was declined as a result of the ongoing Indian criminal investigation.
Modi's defence team, led by barrister Clare Motgomery – who was also the barrister for former Kingfisher Airlines boss Vijay Mallya in his extradition case - opposed the CPS claims of Modi being a flight risk and stressed that in fact Modi sees UK as a "haven where his case will be fairly considered".
"The size and nature of these allegations is not a safe touchstone by which you can judge if he should be granted bail," said Montgomery, who claimed a series of "underlying issues" were behind PNB withdrawing insecure lending.