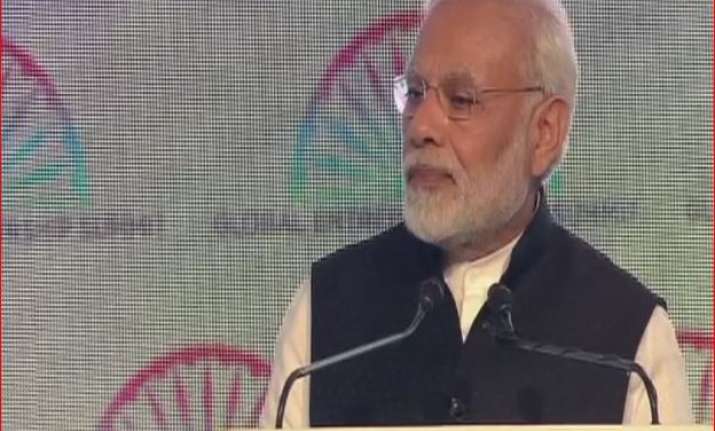 Underlining his government's efforts to improve business environment in the country, Prime Minister Narendra Modi today said that the jump in India's 'ease of doing business' ranking was a result of these initiatives.
Speaking at the GES Summit in Hyderabad, the prime minister said that India has been an incubator for innovations and entrepreneurship over the ages.
He specifically mentioned Yoga terming it as one of the ancient Indian innovations and added that the entire world now comes together to celebrate Yoga Day on 21st June every year.
Talking about the achievements of Indian women in different field, the prime minister said that three out of four oldest High Courts in India are now headed by women judges. 
"This very city of Hyderabad is home to Saina nehwal, PV Sindhu and Sania Mirza, who have brought laurels to India," PM Modi said.
PM Modi also added that now Aadhaar has the world's largest digital database. 
Speaking on this occasion, Ivanka Trump said that she was delighted to be in this Hyderabad which is brimming with technology.
Prising Prime Minister Narendra Modi, Ivanka said, "What you are achieving here is truly extraordinary. From your childhood selling tea to your election as India's Prime Minister, you've proven that transformational change is possible."
She also congratulated the people of India for celebrating 70th year of the country's independence.