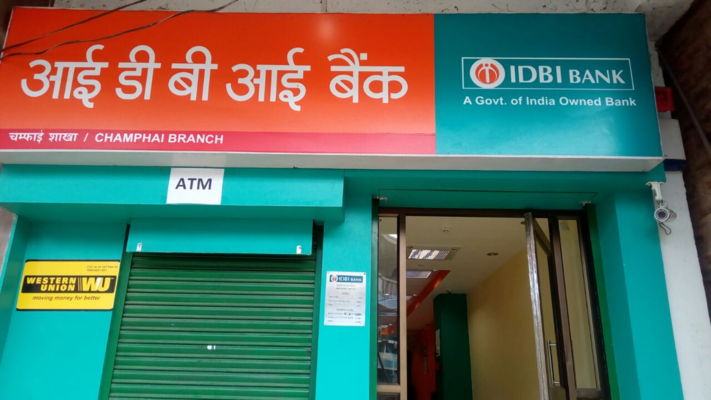 In yet another case of bank fraud, the Central Bureau of Investigation (CBI) on Friday filed a case against 31 persons, including a General Manager of IDBI Bank, for allegedly defrauding the lender of Rs 445 crore, given out as loans which have since turned bad.
On a complaint of the IDBI Bank, a case has been registered against General Manager Battu Rama Rao, former Chief General Manager R. Damodaran, 21 aggregator groups and bank panel valuers for cheating the bank of Rs 445.32 crore by availing Kisan Credit Cards (KCCs) and pisciculture loans on the basis of fake documents and overvalued collateral property, a CBI official said.
The bank had complained to the CBI on December 14 last year disclosing that it had sacked Rao.
The bank alleged that about 220 borrowers consisting of 21 aggregator groups connived with Rao, who was posted at IDBI Bank's Basheerabagh branch in Hyderabad and Damodaran in Chennai, and the bank panel valuers availed KCC and pisciculture loans and other credit facilities through 220 loan accounts from different branches of IDBI.
The loans were disbursed during 2009-10, 2010-11 and 2011-12.
The bank said that the total loan taken by the 21 aggregators was Rs 192.98 crore for which they submitted fake documents and overvalued collateral property. The bank declared the loan accounts as Non-Performing Asstes (NPAs) on different dates.
According to the bank's complaint, the total outstanding on the 220 borrowers till September 30, 2017 was Rs 445.32 crore.
In its complaint, the bank said that the fraud came to notice after an internal inquiry found that there was no fish cultivation and the borrowers, who belong to East Godavari, West Godavari and Krishna districts of Andhra Pradesh and Adilabad district in Telangana, either used the loan amounts for other purposes or transferred to their individual savings accounts.
The complaint also alleged that the borrowers belonged to areas where the "business of pisciculture or any other fish farming activities are not undertaken in the lands shown in ther loan application forms".
The bank also alleged that the aggregators and the borrowers, with the connivance of bank panel valuers defrauded the bank by submitting "inflated and unrealistic valuations of collateral securities" offered by the aggregators.
Private persons named in the FIR include M.L. Rao of Adilakshmi Group, Samayamanthula Sudhakar of S. Sudhakar Group, Nadimpalli Venkata Subba Raju of N.V. Subba Raju Group, Nadimpally Rama Raju, K.S.V. Prasada Raju, T.C. Venkateswara Rao, P.S. Chowdhary and B.C. Reddy, among others.
The CBI has also charged seven bank panel valuers under the sections for criminal conspiracy, cheating, forgery and criminal misconduct.