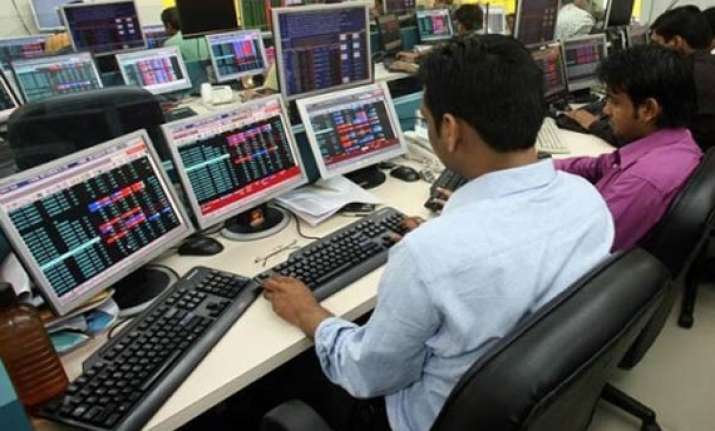 Mumbai, Jun 10: Led by Reliance Industries, top ten Sensex companies added Rs 68,517 crore to their combined market capitalisation with the benchmark index logging its best weekly gains this year.
The BSE benchmark index Sensex rose by 4.72 per cent or 750 points to end the week at 16,718.87 on Friday.
RIL, the biggest gainer in the list, alone added Rs 14,964 crore to the total valuation of top 10 firms. The m-cap of the energy giant was Rs 2,38,845 crore on Friday.
In its AGM last week, Reliance Industries (RIL) announced plans to invest Rs 100,000 crore across energy, retail and telecom businesses in the next five years to double operating profit.
RIL aims to increase revenue from retail business by as much as six times in 3-4 years and is targeting a ten-fold increase in sales from its shale gas business in the US.
HDFC Bank was the second biggest gainer. The market worth of HDFC Bank surged by Rs 11,126 crore to Rs 1,26,451 crore, while ONGC's value jumped Rs 11,080 crore to Rs 2,21,801 crore.
The State Bank of India (SBI) saw its m-cap rise by Rs 10,324 crore to Rs 1,46,291 crore, while NTPC added Rs 8,905 crore to its value at Rs 1,28,423 crore. ITC's m-cap soared Rs 4,613 crore to Rs 1,87,407 crore and the value of Coal India Ltd climbed Rs 3,348 crore to Rs 2,06,292 crore.
IT majors -- TCS and Infosys -- together added Rs 3,056 crore to their value. The m-cap of TCS was Rs 2,40,963 crore, while that of Infosys was Rs 1,38,917 crore.
Bharti Airtel's m-cap was up Rs 1,101 crore to Rs 1,15,387 crore.
Meanwhile, in the list of top 10 companies, TCS retained the number one position, while RIL was at second place, followed by ONGC, CIL, ITC, SBI, Infosys, NTPC, HDFC Bank and Bharti.