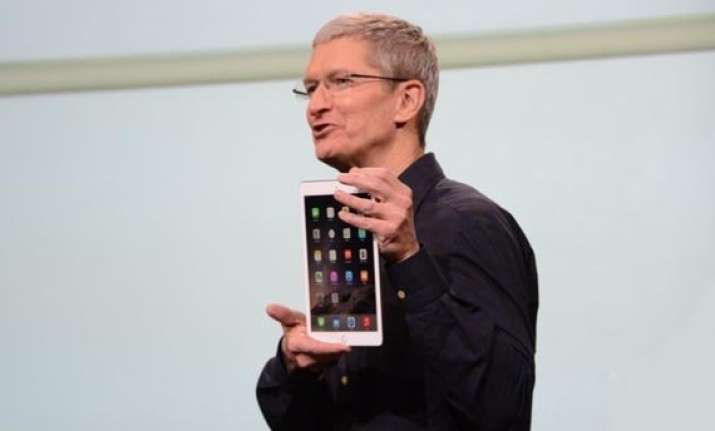 New Delhi: Apple's got a new iPad, and it's a sequel to last year's ultra-svelte iPad Air: It's called the Apple iPad Air 2.
Apple has launched the much-anticipated iPad Air 2 – a sequel to last year's ultra-svelte iPad Air. The new tablet comes with all-new look, beefed-up specs and a price tag of Rs 35,900.
Let us take a look at some of the best features of iPad Air 2:
Seriously thin
The iPad Air 2 is seriously thin. At 6.1mm thick, the iPad Air 2 is the slenderest tablet Apple has yet produced, and significantly thinner than the 7.5mm-thick iPad Air 1. Apple's Phil Schiller also claimed that iPad Air 2 is the world's thinnest tablet.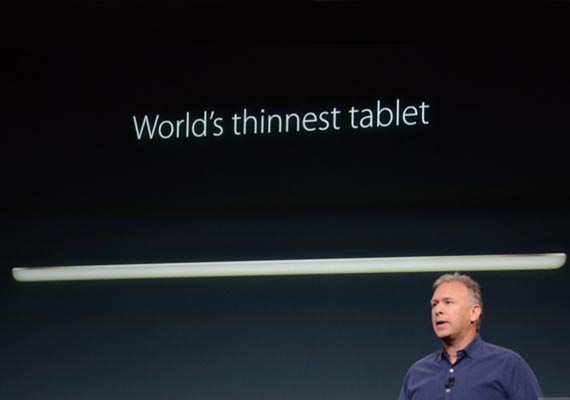 Display
Though on paper the new iPad Air 2 offers the same 2048 x 1536 pixel resolution as its predecessor, 264ppi count, and the same Retina display, it now comes with an anti-reflective coating that claims to reduce reflections by 56 per cent.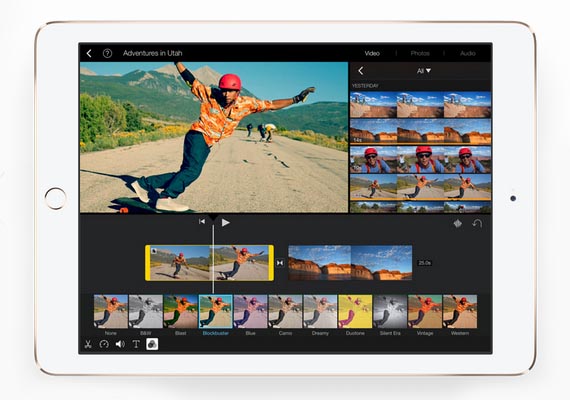 Size & weight
The new Apple tablet is extremely thin (just 6.1mm thick), which was enabled by trimming trimmed off some of the iPad's disgusting obesity by removing the air gaps between the interior plates and bringing them closer together (which apparently also reduces internal reflections). The iPad Air 2 weighing just 437g to the first iPad Air's 469g.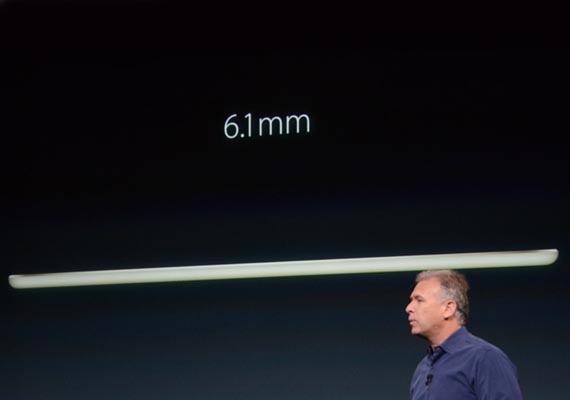 Processor
The iPad Air 2 gets a new processor chip, the A8X - a souped-up version of the iPhone 6's A8. According to Apple, the new processor has three billion transistors and offers 40 per cent faster performance in most apps and up to 2.5x graphics performance. From a historical perspective, the iPad Air 2 is capable of up to 12 times faster processing than the iPad 1 and a staggering 180 times faster graphics.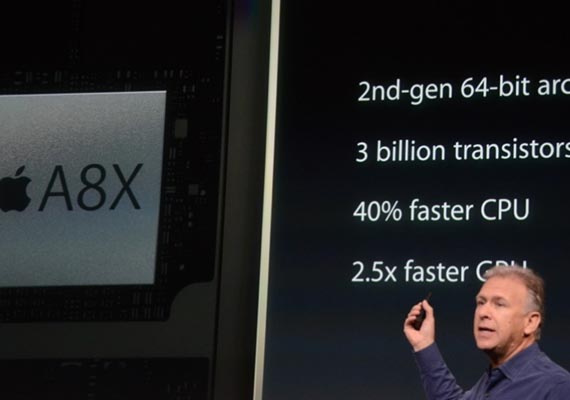 Camera
Camera specs have received a major bump in the newer model. Apple has included a new 8-megapixel iSight camera on the iPad Air 2, which features an f/2.4 aperture and can record 1080p HD video. The camera is capable to take 43 megapixel panoramas and burst mode photos, and can shoot time lapse and 120 FPS Slo-Mo video. The front-facing FaceTime camera on the iPad Air 2 has also been improved, with an f/2.2 aperture that lets in 81 percent more light. It lets users take burst mode selfies, single-shot HDR photos, and HDR videos.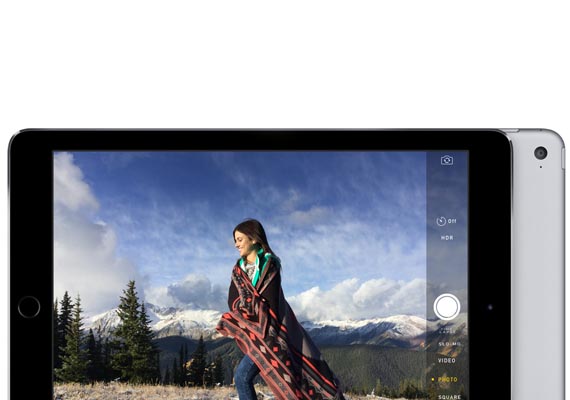 Touch ID
The new iPad Air 2 features Touch ID.  It works exactly like it does on the iPhone, allowing you to authenticate with your fingerprint. You can now make secure purchases on iTunes, iBooks, and the App Store.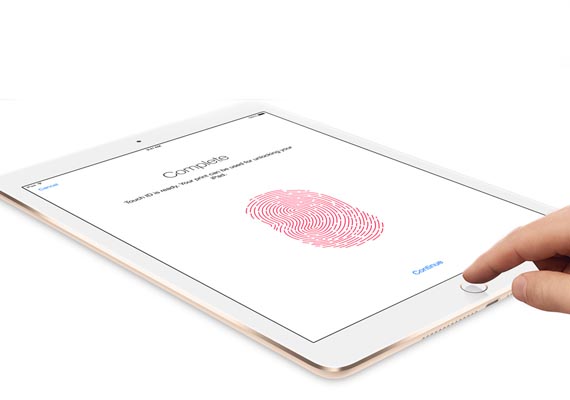 Apple Pay
The iPad Air 2 is optimized for online shopping with Apple Pay though can't be used for in-store purchases.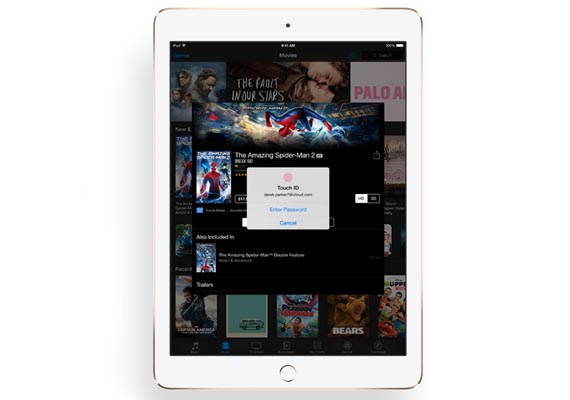 Wireless connection
Apple claims the iPad Air 2 contains 2.8x faster performance with support for speeds up to 866 Mbps on Wi-Fi and now contains 20 LTE bands for faster LTE with support for speeds up to 150 Mbps via LTE Advanced.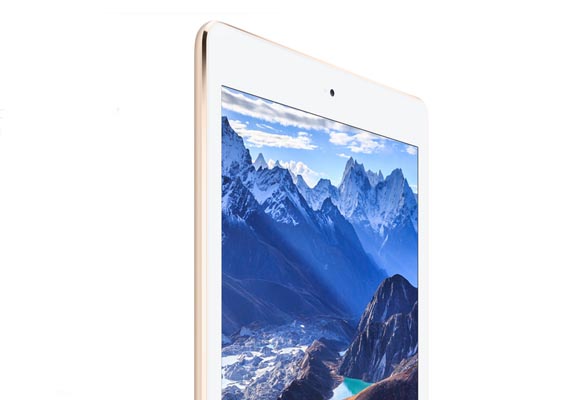 Available in Gold
Pre-orders for the iPad Air 2 will begin on Friday, October 17, and the tablet will begin shipping at the end of next week. Available in gold, silver, and space gray.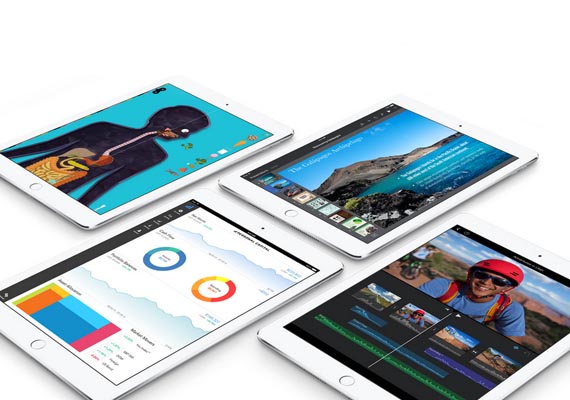 Pricing
The iPad Air 2 is available with 16GB, 64GB, and 128GB storage capacities, priced at $499, $599, and $699, respectively, for the Wi-Fi models. Cellular models are also available and are priced $130 higher, at $529, $629, and $729.