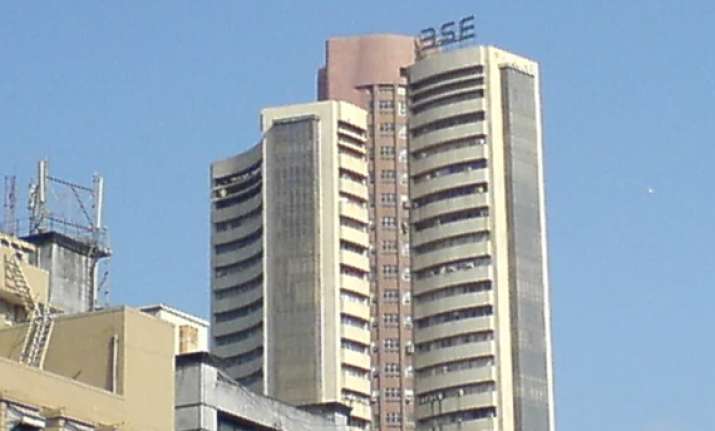 Mumbai, Mar 6: Markets nosedived today with BSE Sensex shedding 190 points after investors hopes of a boost to economic reforms were dashed by poor performance of Congress, which heads the UPA government at the Centre, in state Assembly elections.

Dealers said the election outcome would push the UPA government on the back-foot and it may not be able to carry on with reforms due to resistance from Opposition parties at the Centre.

The 30-share barometer resumed lower at 17,336.64 and hovered in a wide range of 17,691.96 and 17,128.28 before ending at 17,173.29 points, a net loss of 189.58 points, or 1.09 per cent, from its last close.

The biggest losers banking, oil and gas, capital goods, power and metal stocks closed down in the region of 1 per cent to nearly 4 per cent.

"The Congress winning the Uttar Pradesh elections would have been a welcome news for the markets since that would have ensured a smooth ride for the reforms initiated by the government at the Centre," Shanu Goel Research Analyst Bonanza Portfolio said.

However, profit booking emerged after it became evident that Mulayam Singh's Samajwadi Party would form the state government on its own without any help from UPA leader Congress party, he said.

European stock markets dropped in the afternoon trade as on concerns about global growth which also impacted the market sentiment. Key benchmark indices in the UK, France and Germany fell by 0.82 per cent to 1.46 per cent.

China yesterday lowered its growth target for 2012 to the lowest level in eight years, which fuelled concerns about global growth.

Asian shares ended lower with steel makers among the top decliners on concerns about global growth. Key benchmark indices in China, Hong Kong, Japan, Singapore, South Korea and Taiwan shed by between 0.63 per cent to 2.16 per cent.