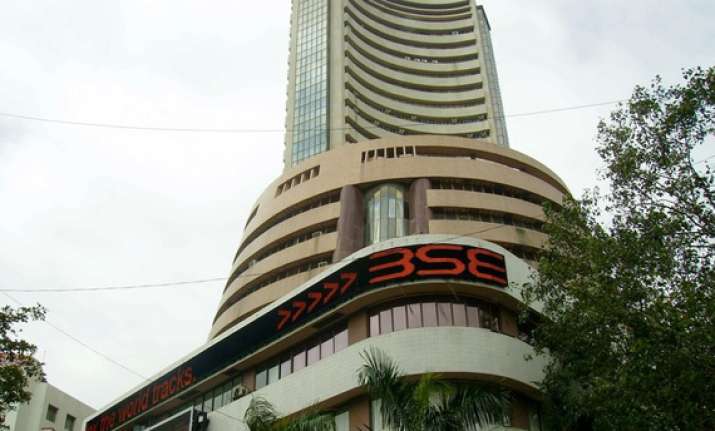 Mumbai, Feb 1: After a shaky start, the BSE Sensex moved up 107 points to 11-week high of 17,300.58 as FIIs bought select bluechips such as RIL, and picked up equities in the metals, capital goods and auto sectors amid positive cues from overseas markets, mainly Europe.  

However, other heavyweights such as ICICI Bank, HDFC, ITC, CIL, Bharti Airtel and Infosys fell, restricting gains.

The Bombay Stock Exchange 30-share barometer opened lower, following weak cues from the Asian markets and fell to a low of 17,061.55, down 130 points intra-day.

However, it recovered on firm openings in the European markets and closed the day at 17,300.58 - the level last seen on November 9 - up 107.03 points or 0.62 per cent.

Yesterday, it shot up 330.25 points or 1.96 per cent. The NSE 50-issue index Nifty also gained 36.45 points or 0.70 per cent to close at 5,235.70.

"After a dull start, markets resumed upward march. The rally was driven by largely by metals. The positive global cues and bounce in base metals prices gave push up to Hindalco, Tata Steel, Sterlite and Sail. Reliance Industries showed strength towards the end of the day," said Milan Bavishi, Research Head at Inventure Growth and Securities.

Metal stocks attracted strong buying on account of gains in metal prices on the London Metal Exchange (LMEX).

The metals index was up 2.97 per cent on the BSE. Capital goods and auto stocks attracted good buying at lower levels, especially as auto firms posted rise in sales.

FIIs, after selling stocks worth Rs 79.60 crore on January 30, bought shares worth Rs 645.00 crore yesterday as per Sebi data.

Overseas investors have poured in over Rs 26,000 crore (USD 5.08 billion) in Indian equities in January, the highest one-month net inflow in 16 months, as sentiments got a boost from easing inflation concerns and attractive valuations.