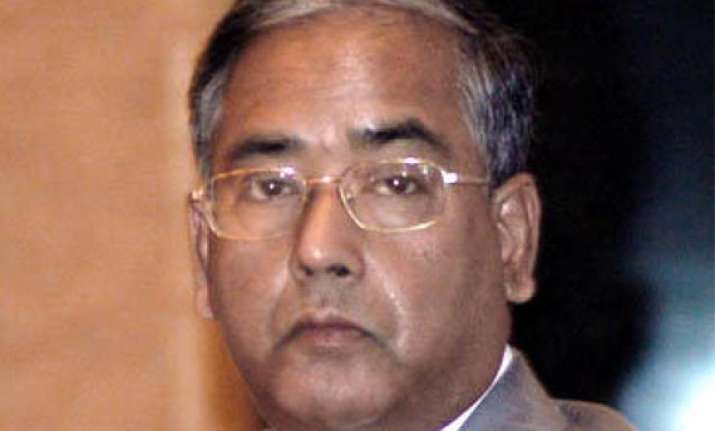 Mumbai, Jun 9: Anguished over delay in key reforms for "years and years", SEBI Chairman U K Sinha on Friday said there is an urgency to revive investor sentiment and arrest the faltering growth.
"Some of the reforms, which have long been pending and one example being pension reforms... it has been years and years that some of these reforms...are yet to come through," Sinha said at the Skoch Summit here.
Listing out the steps that are needed urgently, he said, "We all know what happened to FDI in retail, the pension Bill, and the pension reforms are yet another example."
The pension reforms bill was deferred by the Cabinet yesterday in the wake of opposition from UPA ally, Trinamool Congress.
Calling for an urgent need to revive investor sentiment and economic growth, he said, "... that is something all of us have to counter very seriously, that how long can we go on deferring this... We cannot become complacent about policy making and implementation domestically."
The country can still tide over the growth deceleration if some of the urgent reform measures are taken and the issues plaguing the implementation resolved.
Sinha said, "If we start making some progress on these things (reforms), then in spite of the forecast about our economy coming down from the higher levels of 2007-08; if these policies change...start happening, we can again come to levels which are commendable in comparison to any part of the world. (But) those changes have to take place."