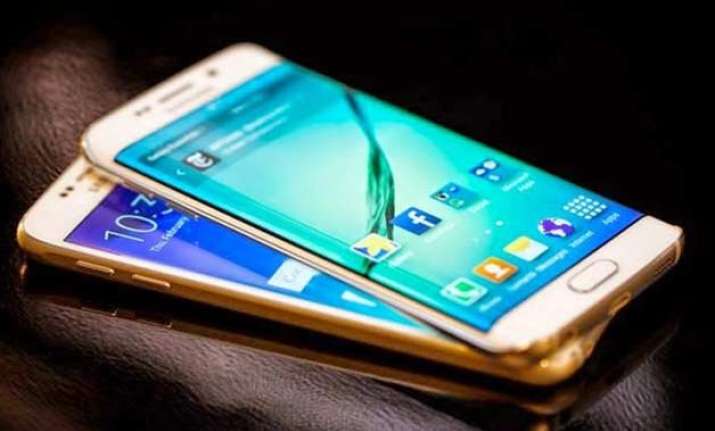 Samsung has formally announced the new flagship devices - Galaxy S6 and Galaxy S6 edge in India. Samsung Galaxy S6 will be available at Rs. 49,900 for the 32GB variant while the equivalent Samsung Galaxy S6 Edge is priced at Rs. 58,900. Both the smartphones will be available for purchase starting April 10, with pre-orders opening on Monday.
Given that the market is full of competitive products, here are few things which make S6 stand apart from its competitors:
Innovative design: Samsung's premium Galaxy series has received a significant design update. The sides are built using metal and the leather back has been replaced with glass which gives it a premium feel. With dual edge, Galaxy S6 Edge is greeting a lot of applause for its innovative design.
Camera: The camera of S6 remains the same as that of Note 4 but the quality has improved through other updates. The Galaxy S6 comes with an f/1.9 lens which has never been used in any of the previous models. The device is now capable of capturing more light, translating into great low light photos as well. Some initial photo comparisons place the S6 camera much above competing devices. Samsung employs the same f/1.9 lens for the 5MP front-facing camera too.
Display: The new Galaxy S6 models feature a 5.1-inch 2K display, which means a stunning 2560 x 1440 pixels. The AMOLED display has pixel density of upto 572ppi, much better than its competing devices.
TouchWiz: Samsung has de-cluttered the TouchWiz UI and optimized it for Google's Lollipop version of Android. It is much more intuitive, responsive and quicker now. It also comes with a lot more customization options.
Wireless Charging: A lot of talk has been going on about charging phones wirelessly and the Galaxy S6 devices will become first device to have it. It supports WPC and PMA wireless charging using Samsung's own charging pad. On using a traditional microUSB cable, Samsung promises to get 50 percent battery capacity in a half hour.
Wireless Payments: With Samsung Pay, Samsung has entered the wireless payments space to compete with Apple Pay. The company will launch it with Galaxy S6. Being an Android platform gives Samsung a higher chance of making wireless payments a reality for the masses. It will let you use your debit/credit cards and pay for goods using your smartphones. It will use NFC as well as a technology called Magnetic Secure Transmission. So, vendors won't need to upgrade their existing payment systems to support Samsung Pay.