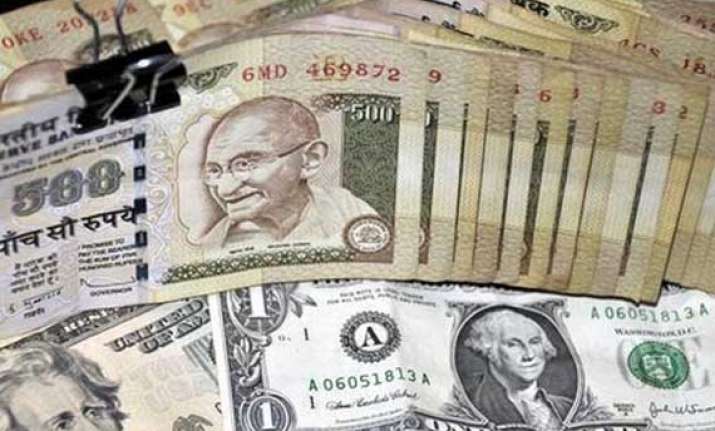 Mumbai, Nov 21: The rupee hit over two-month low on Wednesday against the US dollar after falling for the fourth consecutive session amid fears of a weak Q2 GDP number.
The rupee was trading at 55.33 levels on 9:35 am, down 0.43 per cent or 23 paise from Tuesday's close of 55.10.
The rupee has also been hit by sustained weakness in Indian equities along with strong dollar-demand from oil companies.
Experts are now calling for the Reserve Bank of India (RBI) to intervene in the forex market and buy dollars to recoup the rupee.