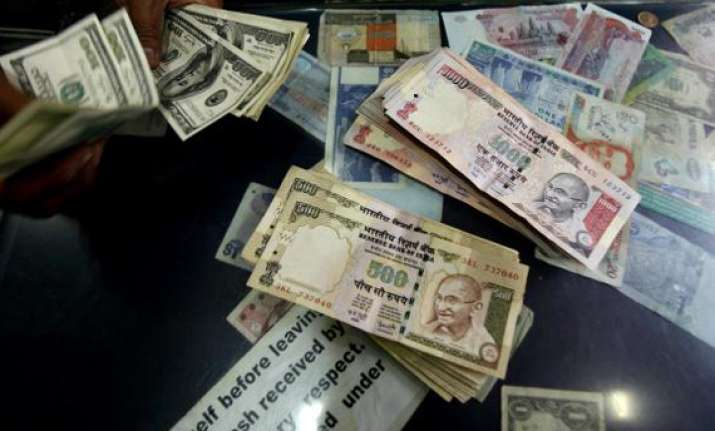 Mumbai, Dec 12: The Indian rupee Monday hit its lifetime low of 52.84/85 against the dollar as demand for the US currency soared amid signs of FIIs pulling out money in the wake negative growth in industrial production in October.

Forex dealers said a slew of measures like plunging stock markets, dollar gaining strength against its rivals in the overseas market weighed against the local currency which lost a whopping 81 paise against the Greenback today.

"As FIIs pulled out from markets due to weak IIP numbers, the rupee has seen such a big fall today. Also, a weakening euro has added to the pressure," Head of Treasury Operation of IDBI Bank, NS Venkatesh said.

Analysts said existing economic woes were compounded by decline in industrial output which dent the confidence of investors.

At the Interbank Foreign Exchange (Forex) market, the rupee opened lower at 52.09/10 a dollar and dropped further to finish at all-time record low at 52.84/85, down 81 paise, or 1.56% from its previous close.

Venkatesh said said buying pressure from importers for their unhedged exposure also supported today's trend.

Meanwhile, the industrial output, as measured by Index of Industrial Production (IIP) registered a negative growth of 5.1% in October, the lowest in over two years, mainly due to rising interest rate, high prices and global uncertainties.

Reacting to the disappointing IIP numbers, the BSE benchmark index Sensex closed down by 343 points, or 2.12%, to dip below the crucial 16,000 level.