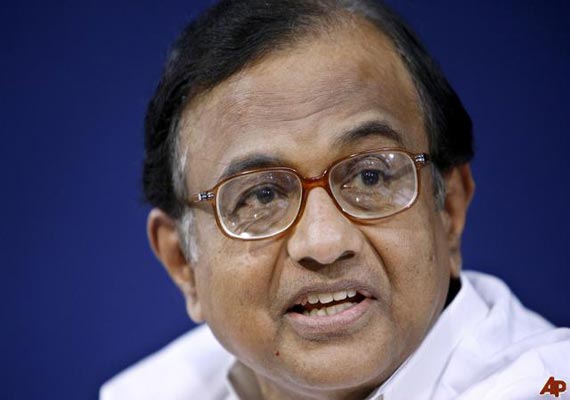 Ahmedabad, Jul 29: RBI should also look at boosting sagging growth and generating employment while focusing on price stability, Finance Minister P Chidambaram said on the eve of the first quarterly monetary policy announcement.
The Minister, however, expressed concern over re-surge in gold imports in July and said that the restrictions imposed by the  government and RBI to contain inward shipments would continue.
Seeking to assuage the worried industry, Chidambaram said that he did not expect the commercial banks to hike interest rates and assured adequate credit would be made available to them for making investments in large projects.
"All over the world thinking in changing. The mandate of a central bank must not only be price stability. The mandate of central bank must be seen as part of larger mandate which includes price stability, growth and maximising employment,"he said while addressing a function of daily Divya Bhaskar.
Chidambaram's observations come on the eve of Reserve Bank's first quarter monetary review in which the central bank is expected to address several conflicting concerns including volatile exchange rate, liquidity crunch and slowing growth.
The RBI, meanwhile, in its document on Macroeconomic and Monetary Developments said that its main focus would be on stabilising rupee.
"I have tried to argue that while I acknowledge that the central banks mandate is price stability, price stability must be seen as part of larger mandate of growth and employment," Chidambaram said, adding that the growth rate in the current fiscal would improve to 6 per cent from 5 per cent a year ago.
Admitting, the world over governments and central banks have not been on the same page, he said, "in fact this antagonism between central bank and government is very functional antagonism, a healthy antagonism. I am not saying it is unhealthy, it is perhaps healthy".