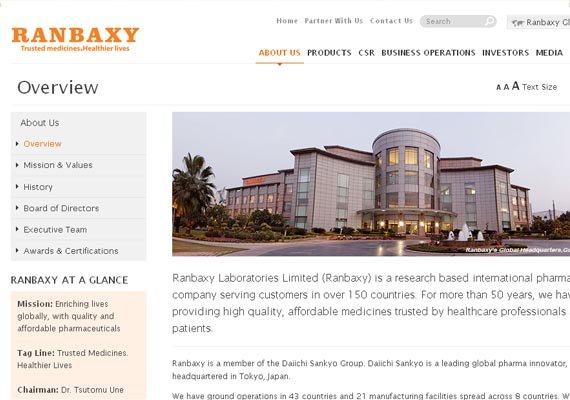 New Delhi: Drug maker Ranbaxy Laboratories has posted a net profit of Rs 477.75 crore for the quarter-ended September 30 due to strong topline, lower expenses and operational performance despite higher finance and tax cost, and forex loss. It had posted a loss of Rs 454.16 crore during the same quarter of the previous fiscal.
The company's income has also increased to Rs 3,277.87 crore during the second quarter ended September 30, from Rs 2,827.73 crore posted during the quarter ended September 30, 2013.
Following impressive results, shares of Ranbaxy Laboratories has moved higher by 6 per cent to Rs 634 on BSE.
Net sales grew 17 per cent to Rs 3,218 crore against Rs 2,750 crore in the corresponding quarter of previous fiscal. Operating profit jumped more-than-four fold at Rs 807 crore over the previous year quarter.