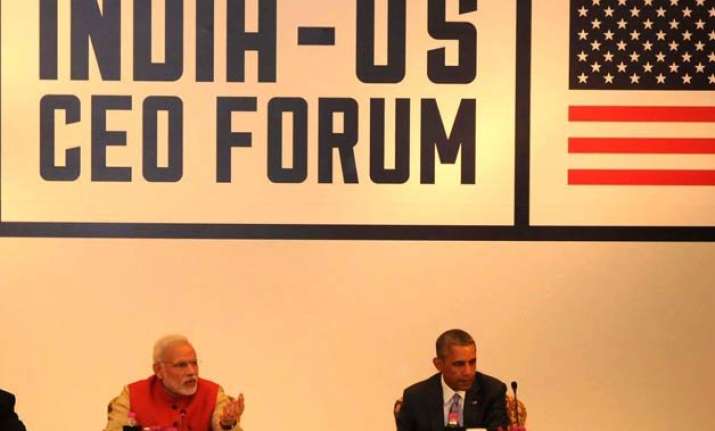 New Delhi: Prime Minister Narendra Modi has accepted a proposal of an India-US Forum representative seeking a mechanism to personally monitor the progress of mega projects.
While address the investors yesterday, Modi said that his office, Prime Minister's Office (PMO), will monitor all big projects involving large investments.
The project monitoring group, set up by the erstwhile UPA government, falls under the ambit of the Cabinet Secretariat and has helped clear several stalled projects.
The Prime Minister also vowed an open environment that would encourage investment and reward enterprise.
Investors are of the view that if Modi's office personally monitors the larger projects, it would accelerate the decision making process at all ends and thus would also affect the delivery time.
According to the Prime Minister, the solutions to most issues raised by the investors would be found through these things - proactive, pro-people good governance, a policy-driven state and consistency in policy.
Modi along with US President Barack Obama yesterday, at the US-India Business Summit, noted heavy investments in infrastructure and agriculture will improve the economy.
Meanwhile, amid concerns from the PMO over time and cost overrun in completion of big-ticket investment projects, the infrastructure ministries, including coal, have been asked to upload details of every project costing over Rs 150 crore on the Online Computerised Monitoring System (OCMS).
The decision on the same was taken recently during the meeting of the Committee of Secretaries under the Chairmanship of cabinet secretary Ajit Seth to review the projects of seven infrastructure ministries costing Rs 1,000 crore and above, according to the minutes of the meeting.