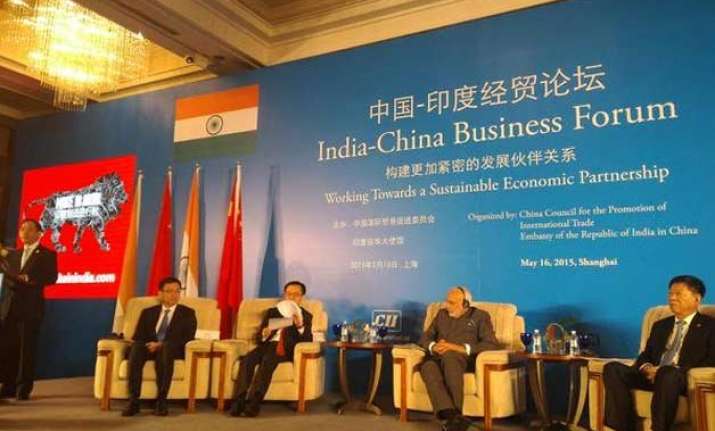 New Delhi: Prime Minister Narendra Modi today unveiled '5F Formula' before top Chinese CEOs while seeking more investment to make his ambitious 'Make in India' initiative a big success. The Indian PM is on three day official visit to the neighbouring China.
Modi's 5F Formula include Farm, Fibre, Fabric, Fashion and Foreign.
CEOs of 22 Chinese companies CEOs were present in the high profile meeting held in Shanghai. Some of the top names including Alibaba chairman Ma Yun, Xiaomi president Lin Bin, Huawei chairman Sun Yafang and others.
Addressing to the Chinese business tycoons, Modi said that 'I have come to say to you Make in India'.
Addressing the business summit later, the Prime Minister opined that India and China together have potential of growth and problem solving.
"I am personally committed to take the co-operative process forward," Modi said.
Top business executives attending the meet said that they were excited about working in India to take forward the 'Make in India' initiative.
"We are excited about India. We are excited about Make in India and Digital India." Jack Ma of Alibaba said.
"We are full of hope about India, which offers a dynamic work force and huge market," Liang Wengen, Chairman SANY, said.
Shanghai is the last leg of the Prime Minister's visit after which he will leave for Mongolia.