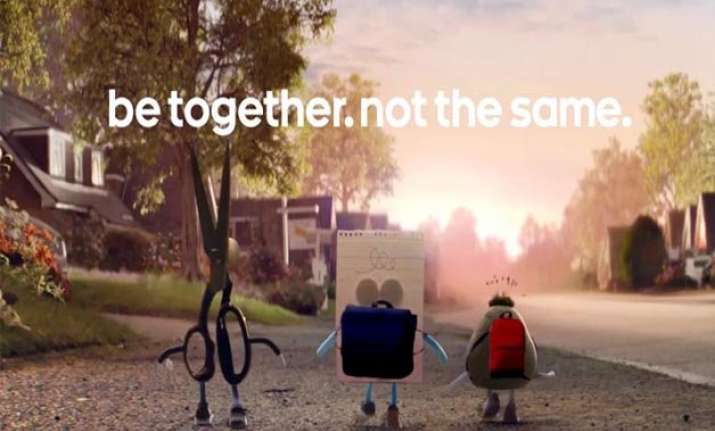 New Delhi: Google is back on Oscars with its new android commercial, with a slogan that says 'Be together. Not the same'. 
Google has shown Rock, Paper and Scissors as friends to promote Android's diversity. This is the second ad in the current series, where Google has used different elements to promote Android's diversity. 
The commercial is called "Rock, Paper, Scissors," that has three historical enemies who are learning to be friends with each other. 
Also Google might be giving some hidden message to its hardware partners – Samsung, LG and HTC, saying that they can stand together against the fight with Apple. 
The recent Gartner research numbers suggest that with Android and iOS leading, it is still a two-horse race in the smartphone industry. Both the operating systems join to form 98.4 percent global market share, with Android leading at 80.7 percent market share, and iOS with a 17.7 percent share. Also Android's market share consists of smartphones sold by different companies, which include Samsung, Lenovo-Motorola, Huawei and Xiaomi among others. 
You can watch the Android commercial below: