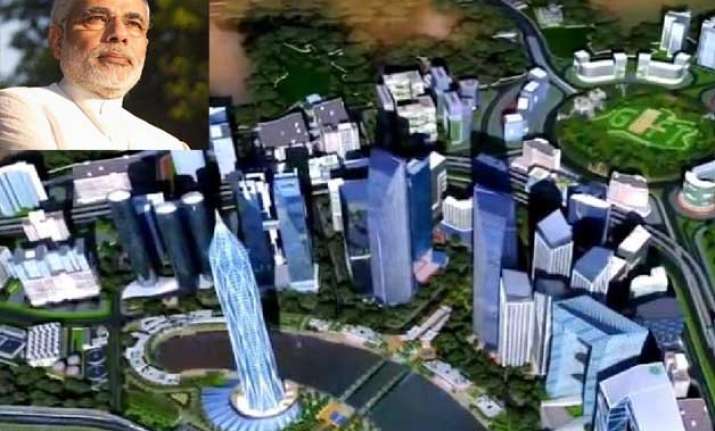 Union Cabinet today cleared 100 smart city projects. It also cleared the Atal Mission for Rejuvenation and Urban Transformation (AMRUT) for 500 cities. While the Smart Cities Mission will get an outlay of Rs 48,000 crore, the AMRUT mission will received Rs 50,000 crore over the next five years.
'Smart City' is an initiative by Prime Minister Narendra Modi to take the pressure off Indian metros. Ahead of his election last May, the prime minister promised 100 so-called smart cities by 2022 to help meet the rush.
The project is expected to be rolled out from next month. This is government's flagship project and aims to provide housing for all by 2022. With an urban population set to rise by more than 400 million people to 814 million by 2050, the country faces the kind of mass urbanisation only seen before in China, and many of its biggest cities are already bursting at the seams.
Here are some views by experts of what people can expect in a smart city:
1. In a smart city, experts say people from different classes should have access to the basic amenities such as water, electricity and gas among others for 24x7 - luxuries to many Indians.
2. In a smart city, there should be smooth flow information about what is going-on in a city. Given that there will be a lot of participation by the people, so information database can be used by agencies to avert a major problem
3. A smart city is one, which should be able to withstand weather shocks. The city wil have proper infrastructure to deal with any unwarranted situations such as heavy rains or power blackouts
4. A smart city should be disaster proof. And in the worst case scenario, in which the systems fail, they should fail slowly, which will allow people time to prepare for the challenge.
5. In this planned city the travelling time should be minimal
6. In a smart city, every stakeholder should be equally involved in its planning. Hence, every stakeholder-- government and the local bodies, the lower income group and the creme-de-la creme or the private sector and finally the communities, should participate in the planning
7. The system should be devolved in order to ensure efficient flow of work
8. Gartner estimates that 1.1 billion connected things will be used by smart cities in 2015, rising to 9.7 billion by 2020
9. The city should be able to handle the rapid growth of urbanization and provide alternatives, thus addressing the issue of illegal colonies, prevalent in the cities in India
10. Beside focusing on the core infrastructure services like adequate and clean water supply, sanitation and solid waste management, a smart city will also focus on governance, especially e-governance and citizen participation, safety and security of citizens, health and education and sustainable urban environment.