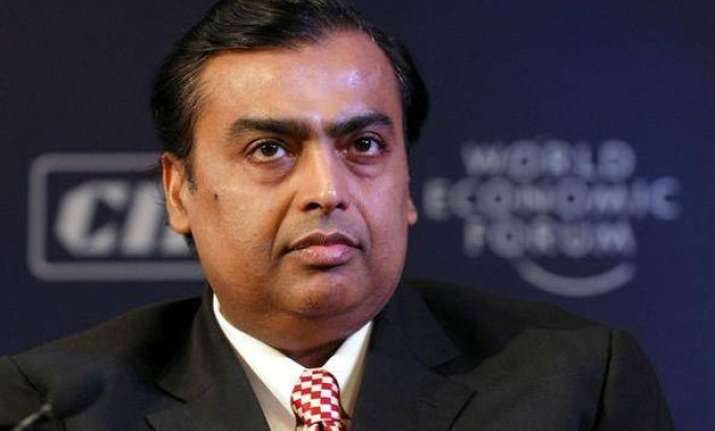 New Delhi: Mukesh Ambani of Reliance Industries, Azim Premji of Wipro and Dilip Shanghvi of Sun Pharma are the only three Indians to have made it to a global list 50 of the wealthiest people in the world. The list is topped by American philanthropist, investor, and computer programmer Bill Gates.
Mukesh Ambani was ranked 27th on the list with a net worth of $24.8 billion, while Azim Premji and Dilip Shanghvi were ranked at the 43rd and 44th place with assets worth $16.5 billion and $16.4 billion respectively by Wealth-X in collaboration with Business Insider.
The list of top 50 wealthiest people in the world have a combined fortune of $1.45 trillion, nearly equal to the GDP of Australia, the report noted.
The list was topped by Bill Gates who has a staggering wealth of $87.4 billion, followed by Spanish businessman Amancio Ortega Gaona and Warren Buffett in the second and third place with wealth of $66.8 billion and $60.7 billion respectively.
Amazon's Jeffrey Bezos with a net worth of $56.6 billion and US business tycoon David Koch with $47.4 billion made the top five richest people in the world.
As per the list, the United States is home to 29 billionaires on the list, more than any other country. While, only four billionaires from China and three from India made the top 50.
The youngest billionaire on the list is 31-year-old Facebook co-founder Mark Zuckerberg, ranked 8th with a net worth of $42.8 billion.
Only four female billionaires are on the list. The oldest billionaire, 93-year-old L'Oreal heiress Liliane Bettencourt, is one of the four. She is ranked 17th, with a net worth of $29 billion.
Sector-wise, the technology space dominated the list with 12 billionaires - more than any other sector, including finance.
(With inputs from PTI)