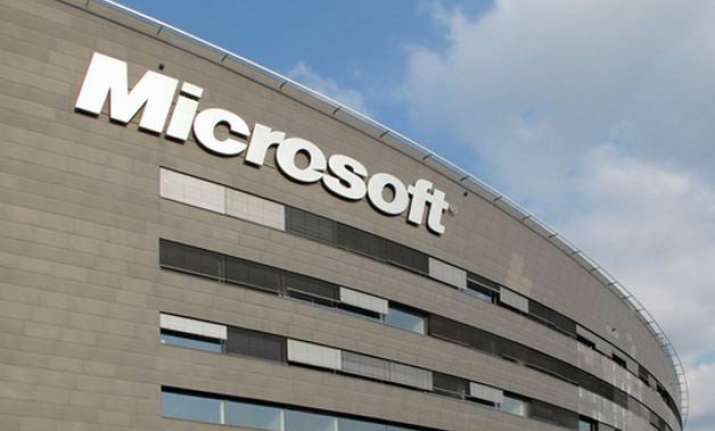 Microsoft booked an $8.4 billion charge in the fourth quarter, swallowing a bitter pill by writing off the Nokia phone business it bought just over a year ago. It narrowly beat analysts' depressed expectations for a quarter that also saw a steep decline in personal computer sales even as it prepares to launch its latest operating system, Windows 10.
The Redmond, Washington-based software giant posted a net loss of $3.20 billion, or 40 cents per share, reversing a profit of $4.61 billion, or 55 cents per share, a year ago.
Adjusted to exclude the charges, the company posted a quarterly profit of 62 cents per share, beating the average estimate of 15 analysts surveyed by Zacks Investment Research of 31 cents per share.
The write-down was expected after CEO Satya Nadella announced 7,800 job cuts two weeks ago. The company will continue to make phones on a smaller scale.
The difficult quarter comes ahead of the launch of Windows 10 on July 29, a free upgrade for users of Windows 7 or 8 for the next year. The company hopes that better integrating its store into the revamped Start button and powering more Internet searches through Bing will compensate for the temporary dip in Windows revenue.
In the quarter through June, Windows revenue fell 22 percent, hurt by a decline in PC shipments that researchers at IDC pegged at 11.8 percent globally. The decline was exacerbated by a temporary bump last year when Microsoft ended support for Windows XP, which resulted in a one-time boost to Windows 7 sales.
Offsetting some of the decline was its booming cloud computing business and positive contributions from Xbox, Surface tablets and Bing search ads, which gained more than a percentage point for a U.S. market share of 20.3 percent. Phone hardware sales were worse than expected.
Overall revenue fell 5 percent to $22.18 billion, slightly higher than the $21.98 billion expected by analysts surveyed by Zacks.
Shares dipped $1.73, or 3.7 percent, to $45.55 in after-hours trading, down nearly 2 percent since the start of the year.