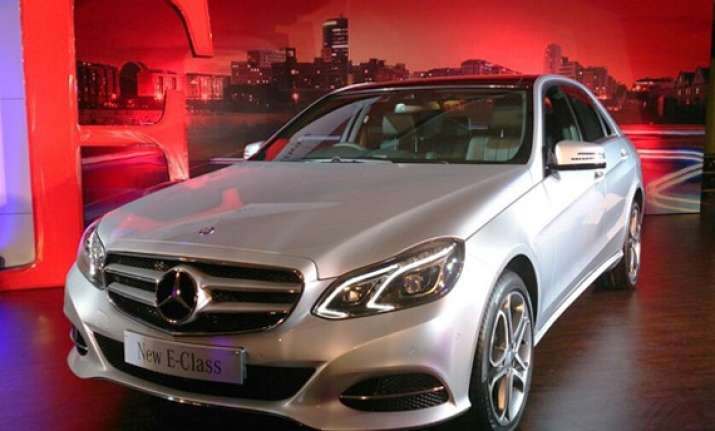 New Delhi, June 25: Luxury car maker Mercedes-Benz has launched a refreshed version of its E-Class sedan starting at a price of Rs 41.5 lakh (ex-showroom). Available in three variants, the new E-Class sports a starting price of Rs 41.5 lakh for the E200 CGI petrol variant, Rs 44.48 lakh for the E250 CDI and Rs 49.9 lakh for a special launch edition.
Mercedes-Benz' E-Class lineup offers all the virtues associated with - luxury, performance and cutting-edge technology - in a good midsize package.
The new E-Class is basically a mid-life facelift and only has some cosmetic upgrades. The front fascia of the new E-Class gets a new grille, redesigned headlights with LED daytime running lamps, making it look more aggressive than before, a softer nose. The rear end of the new E-Class adorns a revamped tail lamp cluster and exhaust tips.