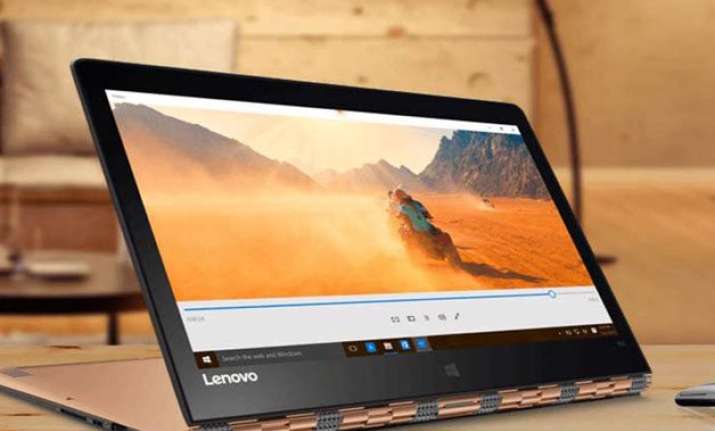 New Delhi: Lenovo has launched the Yoga Tab Pro 3 priced at Rs 39,500.  It has also launched the convertible Yoga 900 ultrabook at Rs 1,22,090. The Chinese technology giant has tried to place itself in the competitive Indian market with range of products.
With laptops, tablets and now smartphones, Lenovo has come up with a range of products which has attracted customers in India. 
 
The new Lenovo Yoga Tab Pro 3 tablet comes with an in-build projector and runs on Android OS 5.1 Lollipop operating system. With the QHD display, the tab is powered by 2.24 GHz Intel Atom processor with 2 GB of RAM. It also offers a microSD card sim options. A 10,200 mAh battery gives a total run time of 18 hours on a single charge and a stand by time of 45 days.
 
The tablet has a 13MP rear camera with auto focus and 5MP front facing camera. The tablet supports Wi-Fi 802.11 a/b/g/n/ac and Bluetooth v4.0. It weighs 666 grams. For enhanced audio, JBL speakers are installed on the front of the tab. The tab is splashproof and has good audio quality. 
 
Lenovo claims the Yoga 3 Pro is the world's smallest home theater. Yoga Tab Pro 3 is a multimedia device which comes with a projector mounted on its support hinge. The tablet can project up to 70-inches and has 50 lumens power. 
Yoga Tab Pro 3 tab, which has been priced at Rs 39,500, will be available exclusively on Flipkart, Tata's Croma retail stores and online on Lenovo brand store.