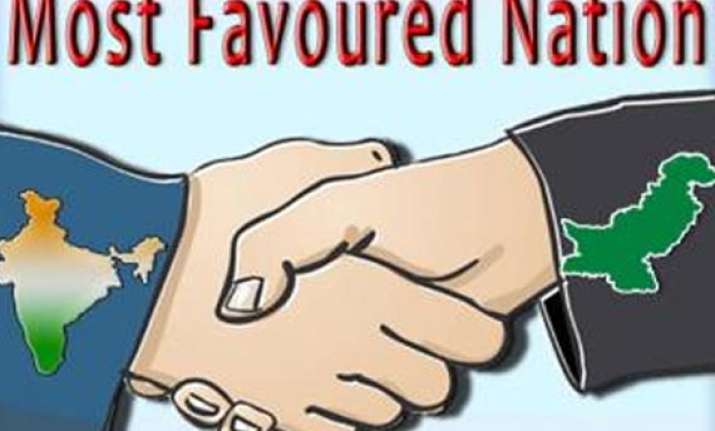 Mumbai: Pakistan has completed the relevant formalities for according India the status of "Most Favoured Nation (MFN)" after negotiating tariff-related issues, Pakistani High Commission in India Abdul Basit said here Saturday.
"However, we await the formation of the new government as we are keen in bringing the two countries together. Our progress has been hampered after being in existence for 66 years following contiguous issues pertaining to Jammu and Kashmir, Siachen and cross-border terrorism and violence. These issues do not have place in the present date and time and we need to move ahead of them," he said.
The envoy was speaking at the inauguration of the "Made in Pakistan Expo 2014" organised by Pakistan Readymade Garments Manufacturers and Exporters Association, EVECON, the All India Association of Industries and MVIRDC World Trade Centre here.
"We, the nation of 1.5 billion, have nearly 4-5 million people living below poverty line. This negativism has to be eradicated to be replaced by thoughts of progress and growth. The business community of both the countries has an important role to play towards the same," Basit observed.
Lauding the efforts by Pakistani exhibitors at the event, he said that despite geopolitical risks, the business communities of the nations have walked past the "negative narratives".
"The business participants from India and Pakistan have instilled mutual cooperation, interest and trust amongst each other. The perseverance in commitment showcased by the exhibitors may serve as learning lessons for one and all," he said.
Highlighting steps towards furthering the initiatives of the business community, Pakistan's Textiles Secretary Rukhsana Shah said that the MFN status for each other will open up the economies to trade and investment. "It will serve to be a win-win situation for both the nations."
She pointed out that her country's textile industry has a footprint in the country serving the domestic and global markets, employing nearly 40 percent of the Pakistani workforce.
Other dignitaries who spoke included Pakistani Readymade Garments Manufacturers and Exporters Associaton president Arshad Aziz, Federation of Pakistan Chambers of Commerce and Industry's former vice-president Begum Salma Ahmed, World Trade Centre Mumbai chairman Kamal Morarka and vice chairman Vijay Kalantri.
Over 100 Pakistani companies and 160 delegates are taking part in the expo which has been supported by India commerce and industry and external affairs ministries.