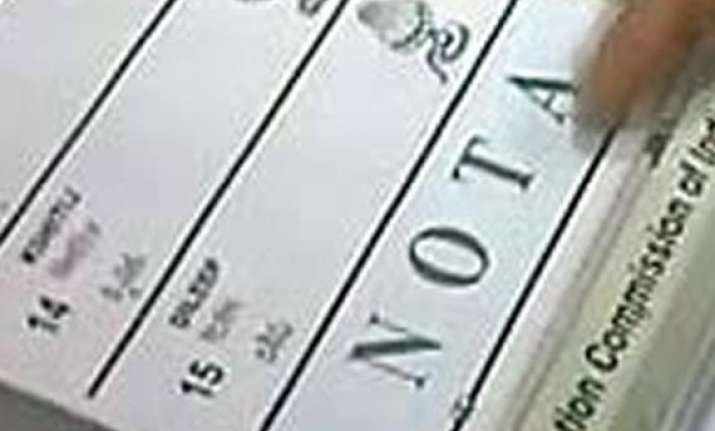 New Delhi: Hundreds of government employees here warned that they would consider using the provision of None Of The Above (NOTA) in the voting option during Lok Sabha elections if pension benefits that prevailed prior to 2004 were not restored.
Various government employees under the banner of 'Rajya Karamchari Sanyukt Parishad' took out a cycle rally here last evening to press for their demand.
The government employees have been agitating ever since the new pension scheme was implemented in 2004, the outfit's district unit chief Parishad Ashok Kumar Singh said.