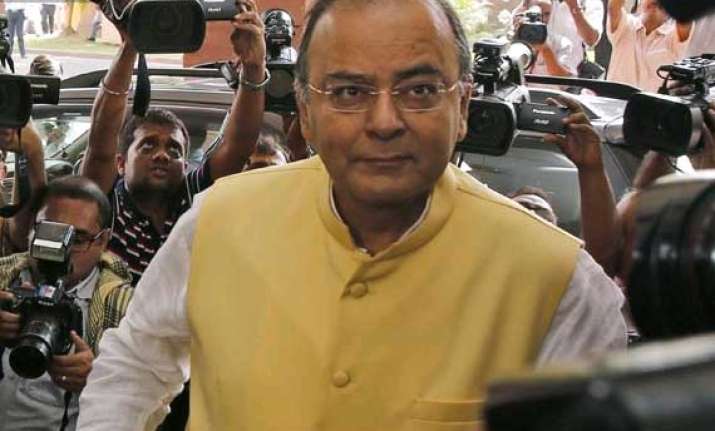 New Delhi: After missing the target in the last financial year, the government on Monday said that tax collection during the current fiscal would exceed the budget estimate of Rs.13.64 trillion.
"Revenue collection targets fixed for 2014-15 will not only be achieved but also surpassed," finance minister Arun Jaitley said. He was addressing the 30th annual conference of principal chief commissioners, principal director generals (DGs), chief commissioners and DGs of income tax department. Jaitley emphasised that the credibility of the income tax department is its greatest asset.
"Credibility of the income tax department is its greatest asset, that's why the highest standards of ethics are expected from officers of the department," the Press Information Bureau said in a tweet. The government estimates to garner Rs.13.64 trillion from both direct and indirect tax collection during the current fiscal.
During 2013-14, tax collection fell short of target by a whopping Rs.77,000 crore. The government collected Rs.11.58 trillion against the budget estimate of Rs.12.35 trillion. There are doubts about the meeting of the indirect tax collection target for the current fiscal as there is a slowdown in the economy.
On the income tax front, however, there is a possibility of surpassing the target. Last week, revenue secretary Shaktikanta Das had said that the government would be able to achieve the direct tax collection target but the real challenge is with regards to indirect taxes.
"It is a challenge, there is no doubt about that, but with a number of steps taken by the government to revive the economy, particularly manufacturing, reviving investment sentiment... we expect manufacturing sector, the entire industrial sector to get back in buoyant note than previous year," he said.