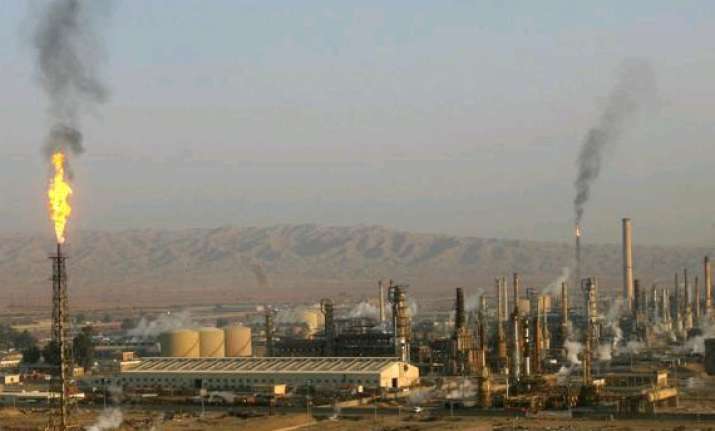 Hongkong: The price of oil was little changed with global crude a near nine-month high on Friday, following days of fighting between Iraqi soldiers and Islamic militants for control of the country's biggest refinery.
Iraq's government was desperately trying to hold off the extremists at the Baiji oil refinery and by late Thursday the two sides held different parts of the refinery, which extends over several square kilometers of desert some 250 kilometers (155 miles) north of Baghdad. 
The facility has a capacity of 320,000 barrels a day, according to Platts, accounting for a quarter of Iraq's refining capacity. While all its output is used domestically, a prolonged shutdown could force the energy producer to import oil products to keep up with the country's needs, cutting into global supplies. 
The price of US benchmark crude for August delivery rose 2 cents to $106.07 per barrel in electronic trading on the New York Mercantile Exchange. Brent crude, used to price international oils, slipped 12 cents to $114.94 a barrel in London, after setting a nine-month high the day before.