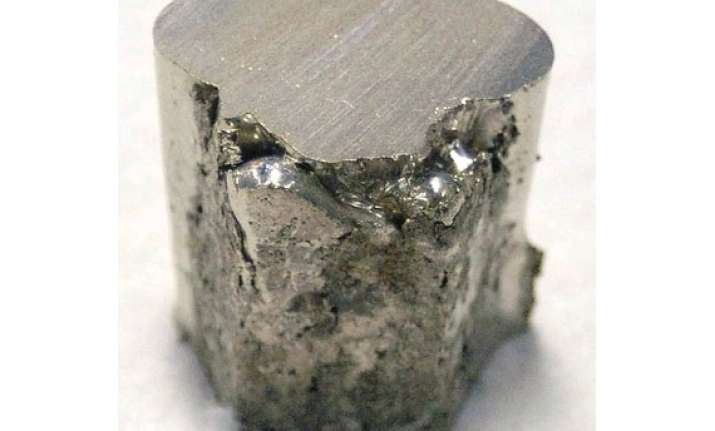 Mumbai: Nickel prices slumped sharply at the non-ferrous metal market here today on heavy stockists unwinding amid subdued demand from industrial users driven by a fall at global level.    
Tin, select copper, brass and aluminium declined owing to reduced offtake from consumer industries.  The industrial metal nickel nickel plunged more than 6 per cent at the LME in early trade, as light profit-taking triggered heavy technical sales after supply concerns fuelled a rally of more than 15 per cent in the past week.  Three month nickel on the London Metal Exchange slumped to USD 18,804 at one point, a drop of 6.2 per cent from previously.
At the domestic front, nickel slid Rs 73 per kg to Rs Rs 1,247 from Wednesday's close of Rs 1,320 and tin dropped by Rs 5 per kg to Rs 1,615 from 1,620.
Copper cable scrap, copper scrap heavy and copper wire bar eased by Rs 2 per kg each to Rs 495, Rs 490 and Rs 523 as against Rs 497, Rs 492 and Rs 525 previously.  Copper armature, copper sheet cutting, brass sheet cutting and aluminium utensils scrap all softened by Re 1 per kg to Rs 482, Rs 477, Rs 359 and Rs 127, respectively.  However, zinc inched up by Re 1 per kg to Rs 173.