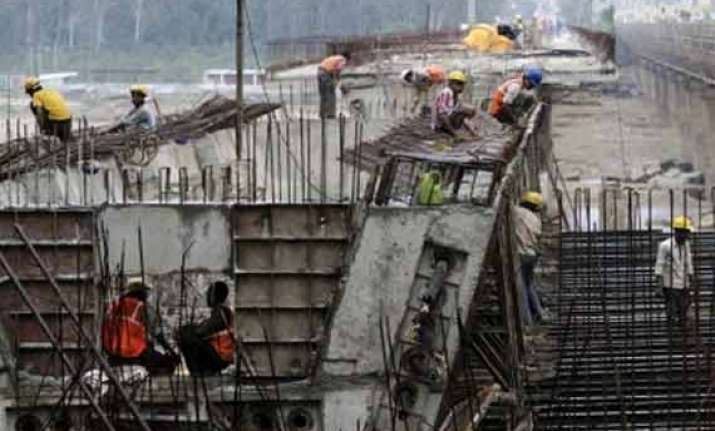 New Delhi: Led by healthy growth in cement and electricity, the eight core industries grew to a nine-month high of 7.3 per cent in June, indicating signs of economic revival.
Growth in the infrastructure sector, which has a combined weight of about 38 per cent in the Index of Industrial Production (IIP), was 1.2 per cent in June 2013.
Coal, crude oil, cement and electricity recorded a growth of 8.1 per cent, 0.1 per cent, 13.6 per cent and 15.7 per cent respectively in the month under review.  Commenting on the figures, rating agency ICRA said: "The double-digit growth in merchandise exports and with the sharp improvement in core sector growth suggest that growth of industrial production in June could be as high as 5-6 per cent".
India's exports grew by 10.22 per cent to USD 26.4 billion in June.
Index of Industrial Production (IIP) for June will be released on August 12.
The core sector had recorded a growth of 8 per cent in September 2013. In May 2014, the growth was 2.3 per cent.
Natural gas and fertiliser output recorded a negative growth of 1.7 per cent and 1 per cent respectively, according to the data of the Commerce and Industry Ministry.
Refinery products output growth slowed down by 1.2 per cent as against 1.8 per cent in June last year. Similarly steel production too declined by 4.2 per cent in June from 7.6 per cent in the same month last year.
During April-June, growth in the eight core industries grew by 4.6 per cent from 3.7 per cent in the year-ago period.