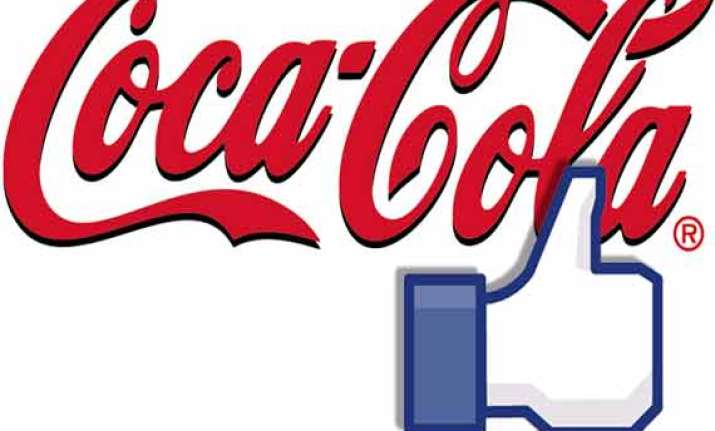 New Delhi: A soaring stock price has placed Facebook ahead of Coca-Cola and AT&T in terms of market capitalization. The company's $190 billion market value now makes it bigger than bellwether such as Coca-Cola.
Facebook's impressive run is fueled by its soaring stock price. Shares of the world's No. 1 social network touched a record high of $76.74 on Thursday after earnings and revenues easily topped analysts' forecasts, boosting its market value to nearly $194 billion. That ranks it 15th in the Standard & Poor's 500 benchmark index, just below the $196 billion market cap of International Business Machines Corp.
As The Wall Street Journal notes, the tech company's market cap is now roughly equivalent to those of American Express and United Parcel Service combined.
Earlier, the social media giant reported its second-quarter profit more than doubled as it continues to reap the rewards of a fast growing mobile ad business. Facebook's revenue grew 61% to $2.9 billion, topping Wall Street's expectations.
The gains represent a reversal of fortune for Facebook as a botched IPO that infuriated investors in May 2012, leading to a slump in the stock, which led to its underperformance for 15 months before finally eclipsing its offering price of $38 in August 2013. Since then, Facebook shares have been unstoppable, doubling in less than a year.
What noticeable is the time it took for Facebook to achieve this status. It took Apple Inc nearly three decades to achieve such a market value; Google Inc needed five years.
Facebook in February had agreed to pay $19 billion in cash and stock to buy smartphone-messaging app WhatsApp. Nearly a month later, the company signed a deal to pay nearly $2 billion for virtual reality goggle maker Oculus VR.