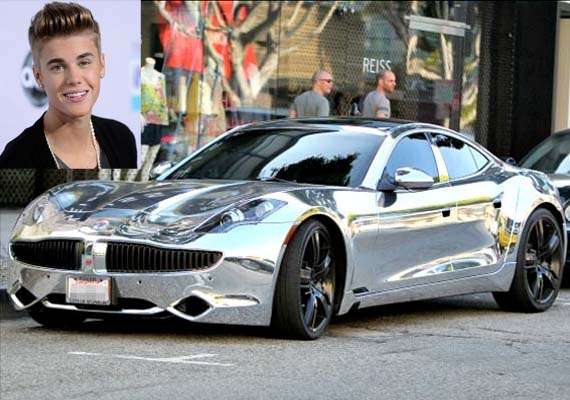 New Delhi, Aug 2: Last year, the famous American pop star Justin Bieber got 2012 Fisker Karma car on his birthday, but to add a new twist to the car that suits his personality, he decided to personalize it and thus chromed it. Bieber's gift came from his manager, Scooter Braun, and the singer Usher (a friend of Bieber).
Briber chose guys at West Coast Customs to do the modification and the electric vehicle was chromed, in a "Dubai" way. The designers also added some LED lights under the grille and black 22-inch wheels were bolted on.
The Fisker Karma is a plug-in hybrid luxury sports sedan being manufactured by Fisker Automotive. The car also bills itself as "the first true electric luxury vehicle with extended range and the freedom to plug in or fill up."