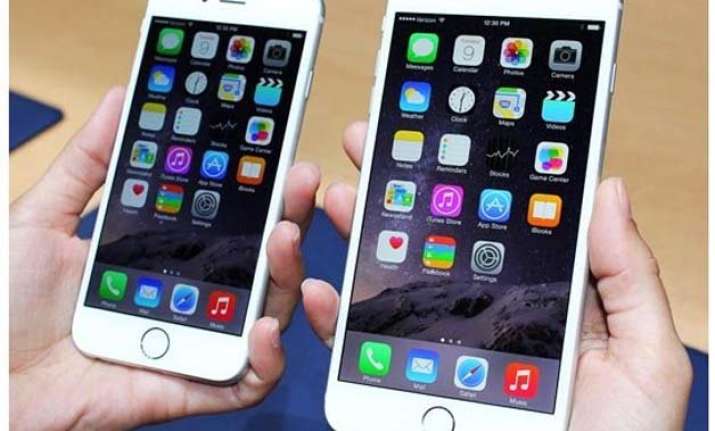 New Delhi: Apple has raised prices of all its smartphones in India by up to Rs 2,500.
Following the price hike, the iPhone 6 16GB will now cost Rs 56,000 from its earlier price of Rs 53,500. The iPhone 6 64GB and iPhone 6 128GB will now cost Rs 65,000 and Rs 74,000 respectively.
On the same line, the 16GB iPhone 6 Plus will now cost Rs 65,000, with the 64GB and 128GB variants costing Rs 74,000 and Rs 83,000 respectively.
The older iPhone models, however, will now cost less. The iPhone 5S 16GB is now priced at Rs 47,000 and the iPhone 5S 32GB is priced at Rs 51,500.
The hike follows the NDA government announcing an increase in excise duty on mobile phones imported into India to 12.5 per cent from existing 6 per cent, as part of its attempts to push local manufacturing, in the union budget.
The news of the recent price hike was first spotted on Fonearena.
iPhone 6 comes with a 4.7-inch HD (1334x750p) display and is powered by A8 processor and 1GB RAM. The smartphone runs on iOS 8 and has an 8MP iSight camera that features phase detection and can take 43MP panorama photos.
iPhone 6 Plus offers a 5.5-inch (1920x1080p) display, and like iPhone 6 is powered by A8 processor and 1GB RAM and runs on iOS 8. It also features an 8MP camera with optical image stabilization and packs a 2,915mAh battery.