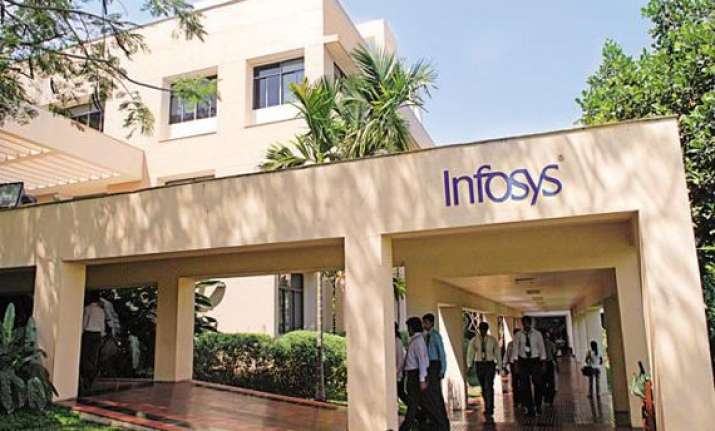 Washington: Federal prosecutors have alleged that IT major Infosys indulged in blatant violation of immigration laws by not only bringing its employee inside the country on a visa which does not permit work, but also issuing specific directions to its workers to mislead the immigration officials on their point of entry on their nature of work.
"To circumvent the requirements, limitations, and Governmental oversight of the H-1B visa programme, Infosys committed visa fraud by knowingly and unlawfully using B-1 visa holders to perform skilled labour in order to fill positions in the US for employment that would otherwise be performed by US citizens or require legitimate H-1B visa holders, the US Attorney, John M. Bales said.
This was "for the purposes of increasing profits, minimising costs of securing visas, increasing flexibility of employee movement, obtaining an unfair advantage over competitors, and avoiding tax liabilities," Bales, said in his complaint, which was released to the press after Infosys agreed to pay USD 34 million to settle the charges.
Infosys also failed to monitor the status of foreign nationals that they had sponsored for travel and placement in the US by failing to maintain accurate I-9 forms and records for each foreign national as required by law, Bales said.
As a matter of practice, Bales alleged, Infosys submitted "invitation letters" to US Consular Officials that contained materially 'false' representations regarding the true purpose of a B-1 visa holder's travel in order to deceive US Consular Officials and/or Customs and Border Protection Officers and secure entry of the visa holder into the US.
"These 'invitation letters' often stated that the purpose of travel was for "meetings" or "discussions" when the true purpose was to engage in activities not authorised under a B-1 visa," he said.
Giving an example, Bales said an invitation letter submitted on or about July 3, 2008, relating to an individual identified as MG, stated that the purpose of the trip was for "customer discussions and related business development activities," when, in fact, as known by Infosys, the purpose of the trip was to engage in activities not authorised under a B-1 visa, which included, but was not limited to, coding and programming.
In his complaint running into nine pages, Bales has sought to provide many such examples.
Reacting to the charges, Infosys, however, denied any visa fraud and misuse.