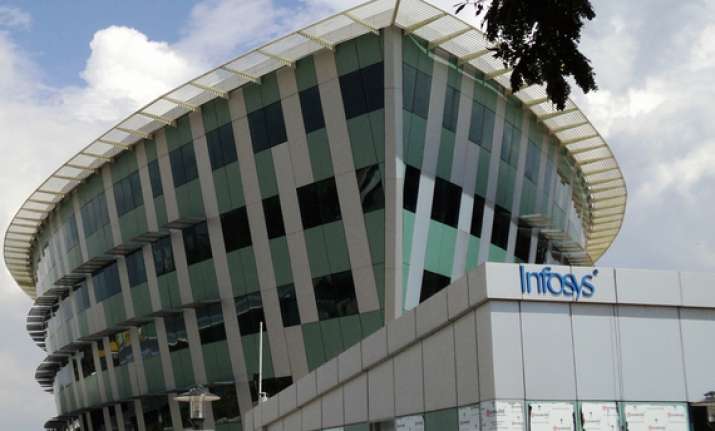 New Delhi: Infosys is poised to agree a settlement with the US Department of Justice over the alleged misuse of immigration visas that has seen the Indian IT outsourcer set aside $35m to cover fines and other costs.
The US government is investgating claims that the Bangalore-based group improperly used short-term B1 business visas, rather than H1-B visas for highly-skilled workers, to enable foreign staff to work in the US.
News of a settlement with the US was first reported by the Wall Street Journal.
While Infosys denied any wrongdoing related to US visa applications, but it said an announcement about the case can be expected.
Infosys' US division employs more than 15,000 people and an unspecified number of its 160,000 global workforce also work on US projects. Out of them few use temporary visas to stay in the country for short periods.
The US began investigation into Infosys following a filed in 2011 by Jack Palmer, an Infosys employee in the US, who alleged that the company committed visa fraud and that he had faced mistreatment for questioning the practice.
However, the Indian IT firm denited the allegation and the case was dismissed in August 2012. In a statement issued at the time, Infosys said Mr Palmer's "claims of retaliation were completely unfounded".
A fine in the region of $35m – the full amount reserved by Infosys – would be one of the largest imposed by US authorities in an immigration case.
B-1 visas are intended for foreign nationals who come to the U.S. for purposes such as attending business conventions, consulting with business associates or installing machinery. The U.S. issues just 65,000 H-1B visas a year, and demand sometimes exceeds supply. H-1Bs take several months to be processed and can cost $5,000 per individual, including $2,000 in filing and legal fees. There is no cap on B-1 visas, which can be obtained in a matter of days for $160.
The company said: "Infosys is in the process of completing a civil resolution with the government regarding its investigation of visa issues. The resolution has not been finalised."