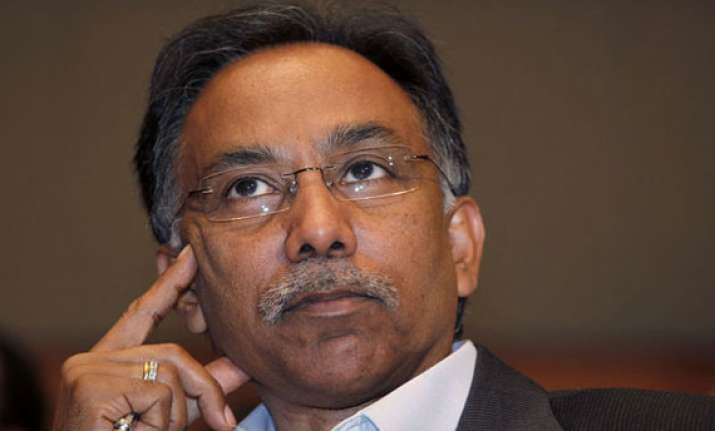 BANGALORE: Rohan Murty, Infosys co-founder NR Narayana Murthy's son, is working as an executive assistant to his father, CEO and Managing Director SD Shibulal said today, addressing concerns about his role.
Narayana Murthy, who returned to Infosys in June as Executive Chairman of the Board to help the embattled IT behemoth, had said he would be more effective with Rohan as an executive assistant and made it clear that his son would have no leadership role.
"Narayana Murthy had clearly articulated what his (Rohan) role is going to be and he is performing that role," Shibulal said in an interview to a TV news channel, when asked about Rohan's role and position in Infosys. "There have been queries from investors and we have responded to those queries."
Rohan's term as executive assistant is co-terminus with that of Narayana Murthy and he had requested a token compensation of one rupee a year.
Although Narayana Murthy had stated that his son would have no leadership role in the company, sources had suggested in August that Rohan is expected to assume the role of vice president in the firm.
On his possible promotion to the post, Infosys had then said: "Rohan Murty's appointment at Infosys is yet to be approved by the Ministry of Corporate Affairs. His designation in the company will be confirmed once the process of his appointment has been completed."
Rohan, 30, is a junior fellow at the Society of Fellows at Harvard University. He is a Ph.D in Computer Science from the prestigious university and did his Bachelor's in Computer Science from Cornell University. He has held fellowships at MIT, Caltech and Microsoft Research.
Infosys today said consolidated net profit rose 1.6 per cent to Rs 2,407 crore in July-September from Rs 2,396 crore. Consolidated revenue was up 31.5 per cent to Rs 12,965 crore from Rs 9,858 crore in the review period. Stating that Infosys had an average quarter-on-quarter growth of 3.6 per cent over the past four to five quarters, Shibulal said, "Retail industry, which is one of our strong areas, is showing some softness and more importantly, internal changes that we are making to create sustained growth and profitability is too early to be counted on, it will take time for it to yield itself."
"Our revenue is the reflection of what we have done in the past...We are yet to create stock of large outsourcing wins to make it stable enough. All these factors influenced us and that is why we remain cautious and we have given a guidance of 9-10 per cent."
Stating that the company's margins have remained largely constant, Infosys CFO Rajiv Bansal said, "If you look at 250 basis points gain in margin, that we have seen because of rupee depreciation more or less offset the impact of wage hike that we have articulated."
The company had earlier said that wage hikes announced in June would have an impact of about 300 basis points on its margins in the July-September quarter.
Infosys said it has been under investigation in the US, which accounts for a major chunk of its revenue, over the past use of temporary employment visas.
"We are engaged in discussions with the Attorney's office and other government departments regarding a civil resolution of the government's investigation into its compliance with Form I-9 requirements and past use of B-1 visas," Shibulal said.
"Based on the status of this discussion, we have set aside a reserve of $35 million. This also includes legal costs. Because the discussions are ongoing with the government, we cannot provide any additional details at this point in time," he added.