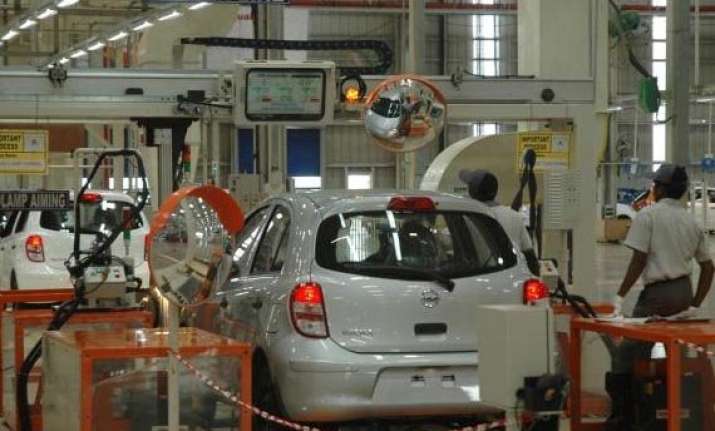 London: The Indian economy is projected to see a pick up in growth momentum while most of the other major economies are anticipated to see stable prospects, Paris-based think tank OECD said on Wednesday.
Only India is anticipated to witness better growth momentum among the BRIC bloc whereas other member countries are expected to see "stable growth momentum".
The Organisation for Economic Cooperation and Development (OECD) on Wednesday said that its indicators point towards a mixed outlook across major economies.
The readings are based on Composite Leading Indicators (CLIs), that are designed to anticipate turning points in economic activity relative to trend, for the month of August.
"India is the only major economy where the CLI points to a pick-up in growth momentum," OECD said in a statement.
The country's CLI stood at 99 in August, higher than 98.8 recorded in July.
Since April, when it stood at 98.5, India's CLI has been on the rise.
Last month, the Reserve Bank of India (RBI) pegged Indian economy to grow 5.5 per cent in the current fiscal (2014-15) and accelerate to 6.3 per cent in 2015-16.
India's growth was below 5 per cent in the last two financial year.
Earlier this week, the International Monetary Fund and the World Bank projected 5.6 per cent growth rate for India this year, citing renewed confidence in the market due to a series of economic reforms pursued by the new government.
Meanwhile, CLIs for the OECD area - comprising 33 nations - as well as for the US and Canada signal signal stable growth momentum.
"In Europe, signs are emerging of a loss of growth momentum in the euro area, with stronger signals in the case of Germany and Italy, while in France and in the United Kingdom the outlook continues to point to stable growth," the statement said.
For Japan, the CLI points to a loss in growth momentum, even though it may "be related to one-off factors".