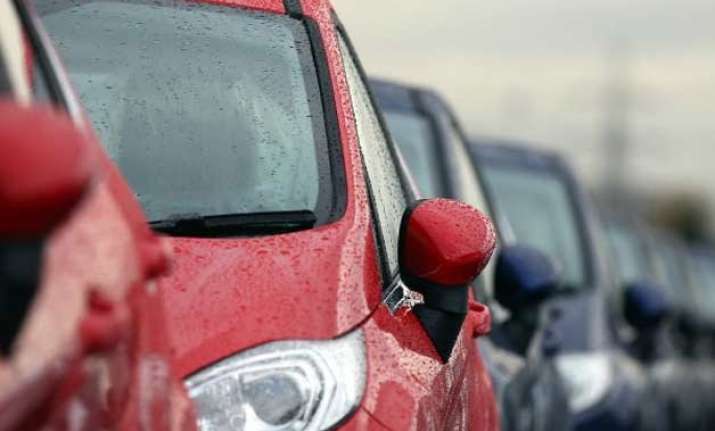 Mumbai:  India Ratings and Research (Ind-Ra) has revised its FY16 sales volume expectations for passenger vehicles upwards by 4-7%, and 5-8% downwards for light commercial vehicles.
The rating agency further said it has revised motorcycles outlook to flat growth and 7-10% growth for scooters besides maintaining 13-17% growth for medium and heavy commercial vehicles (MHCVs).
"While sales are showing month-on-month improvements for passenger vehicles and MHCVs, volumes are exhibiting a weakness in the two-wheeler segment.
"Consequently, we have revised our segment-wise forecast for auto sales volume growth in FY16," Ind-Ra said in a report.
It believes that while demand for certain segments such as passenger vehicles and MHCVs have exhibited better-than-expected trends in last six months, sustainability is yet to be established.
Furthermore, signals emanating from the two-wheeler segment continue to reflect slowing demand from rural markets.
Demand for passenger vehicles is aided by high discretionary expenditure by urban consumers, given the drop in inflation and low cost of ownership.
It said growth in salaries and wages lag corporate profitability and given that FY15 profitability for the corporate sector as a whole was lower than in FY14, a meaningful revival in salaries and wages is unlikely during FY16.
Consequently, growth in passenger vehicles could exhibit hiccups during the next few months before a sustainable trend can be established.
Ind-Ra has revised upwards its sales growth numbers for passenger vehicles to 4-7% for FY16 from the earlier estimate of 2-5%.
However, within passenger vehicles, utility vehicle sales growth expectations have been reduced to 2% for FY16 from the earlier 4-7%.