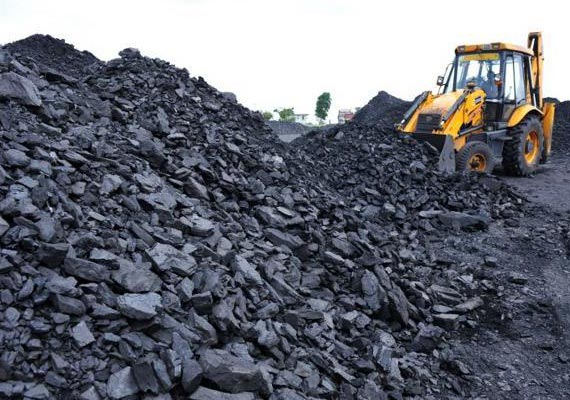 Mumbai, May 22: Amid opposition to the recent CERC ruling allowing power producers of imported coal to revise tariffs according to the cost of coal imports, an ICRA report has found that the resultant tariff hikes will be minimal ranging between 18 and 37 paise per unit.
"If price pooling of imported coal is to be apllied at a national level for the entire domestically available coal, overall impact on the variable cost of power generation at national level will be limited at about 18 paise/unit (or about 8 per cent of overall cost of power generation).
"But, the impact will be about 37 paise/unit (or about 16 per cent of overall cost), if blending of imported coal is assumed to increase up to 30 per cent and coal price level remains unchanged," ICRA said in a report.
Over the past two months, it can be noted that the CERC allowed tariff renegotiation to Adani Power and Tata Power in Gujarat, as these two projects are run fully on imported coal.
However, Icra warns that the final resolution on this issue could be a long-drawn affair as already Haryana has already sought litigation over the same.
It can be noted that even after the Cabinet Committee of Economic Affairs gave an in-principle approval for the coal price pooling in the first week of February, final decision on the same has been deferred by the CCEA recently and this in turn implies that implementation of the same remains highly uncertain.
The report therefore warns that in the absence of coal pooling, coal based project capacity having letter of assurance/fuel supply agreements with CIL (commissioned after March 31, 2009 and to be commissioned till March 31, 2015) will continue to remain exposed to fuel supply risks due to shortfall in domestic supply and that the fate of projects to be commissioned after March 31, 2015 remain uncertain.
On the future of coal-based projects, Icra says the overall capacity of about 25,000 mw remains vulnerable, which includes about 12,000 mw imported coal based capacity and about 13,000 mw domestic coal linkage based capacity.
About the recent tariff hikes, the report notes that out of the 28 only 21 discoms have filed tariff petition for FY14 and out of which only 11 state electricity regulatory commission (SERCs) have issued tariff orders so far.
The SERCs have approved a tariff hike for FY14 at a moderate level of 5-13 per cent or Rs 2.8/kwh and Rs 3.9/kwh depending on the source mix on an average and  21 per cent in Andhra, against requests for steepr hikes by utilities.
However, the report notes that the timeliness and adequacy of tariff revision could be a challenge for the utilities, especially in Rajasthan, Delhi, Chhattisgarh and MP in view of the forthcoming elections. Therefore, timely implementation of fuel and power purchase cost adjustment remains the key.
On the progress of the financial restructuring package, it says so far it has been slow as the government has extended for the third time the deadline to July 31, from March 31 and December 31, 2012.
So far only eight states--UP, Haryana, Andhra, TN, Bihar, Kerala, Himachal and Rajasthan--have given in-principle approvals to this debt revamp out of which UP, TN and Rajasthan have already sanctioned the same.
Of the overall installed capacity of over 1.51 trillion mw (151,124 mw), about 68 per cent are thermal based as on March 2013) and the average plant load factor for thermal capacity has considerably declined from 75 per cent in FY11 to 69.9 per cent in FY13, mainly due to rising fuel shortage.
During FY13, the overall capacity addition stood at 20,620 mw (excluding renewable energy, of which 91 per cent was coal-based, with 55 per cent of it being contributed by the private sector.
Within thermal segment, overall gas-based capacity is 20,100 mw as of March 2013, which is adversely affected due to sharp drop in domestic gas availability, with these plants gas ruing only at a PLF 40 per cent in FY13 from 66 per cent in FY11.
The gas-based plants are hit due to the maasive drop in gas out put by Reliance from its KG basin fields, which fell to 17-18 mmscmd as of March 2013 from peak 60 mmscmd in March 2010.
With continuing domestic coal shortages, overall coal imports in FY13 are estimated to have rose to about 90 mt from 55 mt, an increase of 70 per cent over the previous year, says the Icra report, adding the dependence on imported coal is estimated to spike further to about 200 mt over the next three-four years.