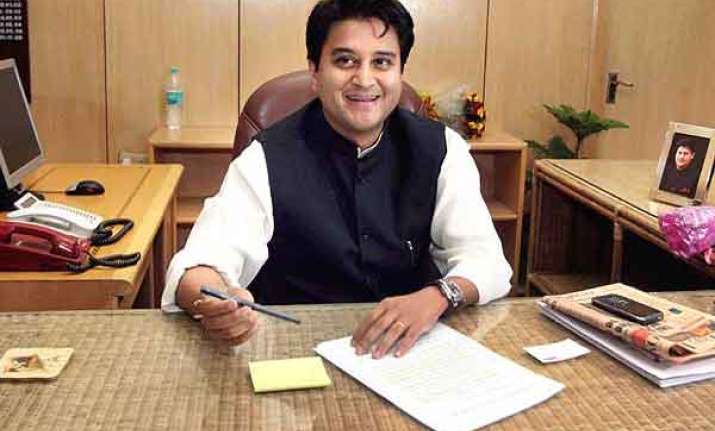 New Delhi, Nov 21 : Power Minister Jyotiraditya Scindia on Tuesday said the government was working on a policy framework for the price pooling of coal and also on the issue of tariff pass-through regime.
Speaking to  reporters at a function to mark the launch of 'Udaan', an NTPC initiative to recruit youth from Jammu and Kashmir,  Scindia said the government was also working on a new coal sampling policy, following complaints of inferior quality of coal being supplied to power producers.
"The process of quality check has to be revisited. We are in dialogue with the Coal Ministry in terms of looking at that process.
I am sure during our dialogue, we will evolve what we believe is a fair and equitable process of sampling. We are in talks with Coal and Environment Ministries to sort out issues of clearances, sampling and pricing," he remarked.
Scindia said his first priority was to get in place coal linkages for nearly 60,000 MW capacity, so that these projects could become operational.
On the issue of price pooling of coal, the Power Minister said the matter was under active consideration of his Ministry.  
"The whole issue of pooling of coal and taking fuel as a pass through is something that we are evaluating ourselves in the Power Ministry, once we have clarity on the guidelines that we are going to put in place, and then we will take it forward," he added.