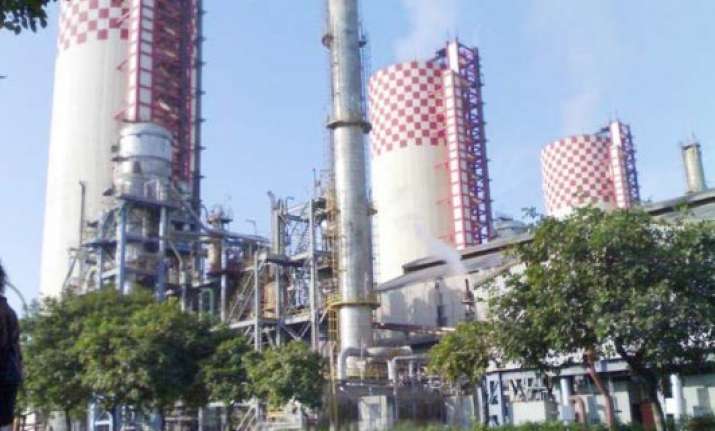 New Delhi: The government is planning to divest at least 5 per cent stake in state-run Rashtriya Chemicals and Fertilizers (RCF) in 2015-16, sources said.
"There are plans to divest at least 5 per cent stake in the company (RCF) in the next fiscal, which could be raised to 10 per cent," a highly-placed source said.
The government at present owns 80 per cent stake in the company, while remaining 20 per cent is with the public and institutions. LIC holds 6.45 per cent, the biggest stake by stakeholder other than other than promoters.
Shares of RCF closed at Rs 52.15 apiece at last close in BSE. At the prevailing price, sale of 5 per cent stake or 2.76 crore shares would fetch around Rs 145 crore to the exchequer.
The share sale will help the government make RCF complaint with the minimum 75 per cent public shareholding norm of market regulator Sebi.
In March 2013, government had raised Rs 310 crore from sale of 12.5 per cent stake in RCF through offer for sale route, which got over-subscribed 1.3 times.
Meanwhile, replying to the queries raised during the 37th Annual General Meeting of RCF on September 19, the company's Chairman and Managing Director R G Rajan had clarified that "the government will take decision regarding the disinvestment and most probably, it may be in the next year".
In the first quarter of the current financial year 2014-15, RCF has reported a net profit to Rs 83.95 crore for the first quarter ended on June 30, on account of higher income.
The company has also proposed setting up a subsidiary 'RCF Videsh' that will specifically focus on ventures and assets abroad where feedstock natural gas is cheap or raw materials like phosphate are available in abundance.