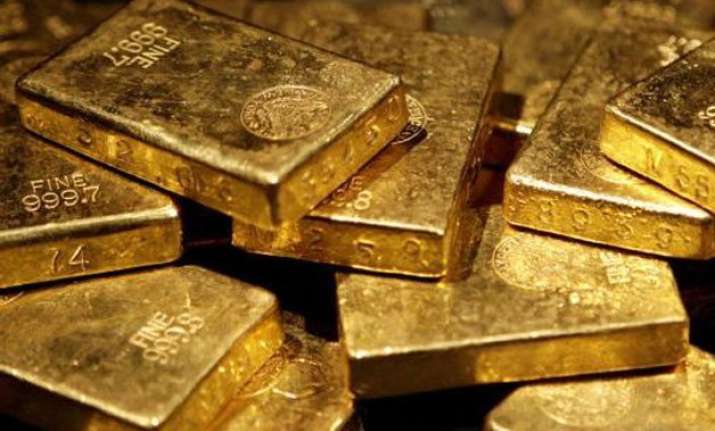 Mumbai: Extending its slide for the third straight session, gold price fell by Rs 230 at the bullion market here today following heavy selling by stockists and investors in the face of volatile overseas sentiment.  
Silver also plummeted by Rs 940 due to frantic unwinding from speculative traders and closed below the key important Rs 38,000 mark.
Standard gold (99.5 purity) slumped by Rs 230 to end at Rs 26,455 per 10 grams from Wednesday's level of Rs 26,685.  Pure gold (99.9 purity) also went down by a similar margin to settle at Rs 26,605 per 10 grams against Rs 26,835.  
Silver (.999 fineness) tanked by a whopping Rs 940 to conclude at Rs 37,290 per kg from Rs 38,230 yesterday.  
On the global front, the shiny-metal drifted below the key psychological USD 1,200 level pressured by dollar strength amid heightened expectations for a midyear rate hike by the Federal Reserve despite slowdown in economic growth.
Spot gold was substantially lower at USD 1,196.00 an ounce and spot silver was at USD 16.26 an ounce in early European trade.