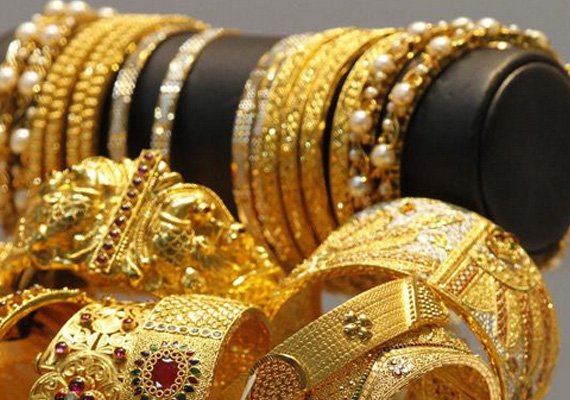 New Delhi: Posting this year's biggest single-day rise of Rs 840, gold on Tuesday regained the Rs 27,000 per ten gram level, tracking a rebound in global markets.
In addition, a pick-up in domestic demand for the on-going wedding season also buoyed sentiment. Gold prices had lost Rs 730 in last six sessions but staged a strong comeback on Tuesday by rising Rs 840 to close at Rs 27,040 per ten grams, a level last seen on October 30. Gold prices were under pressure after the Reserve Bank of India eased imports curbs by scrapping the 80:20 scheme.
In Delhi, gold of 99.9 and 99.5 per cent purity zoomed up by Rs 840 each to Rs 27,040 and Rs 26,840 per ten grams respectively. Sovereign moved up by Rs 100 to Rs 23,700 per piece of eight gram.
Silver also recorded a significant gain of Rs 2,700 to Rs 37,000 per kg on increased offtake by industrial units and coin makers.
In overseas markets, gold surged by 3.69 per cent on Monday, its biggest gain since September 19, to $1,218.10 an ounce. Traders attributed the rebound in gold prices to renewed buying interest after the recent selloff.
Globally, silver also surged 7.3 per cent to $16.69 an ounce on Monday, its biggest gain since September 2013. Besides, rising domestic demand from jewellers and retailers for the ongoing wedding season too influenced precious metal prices, traders said.