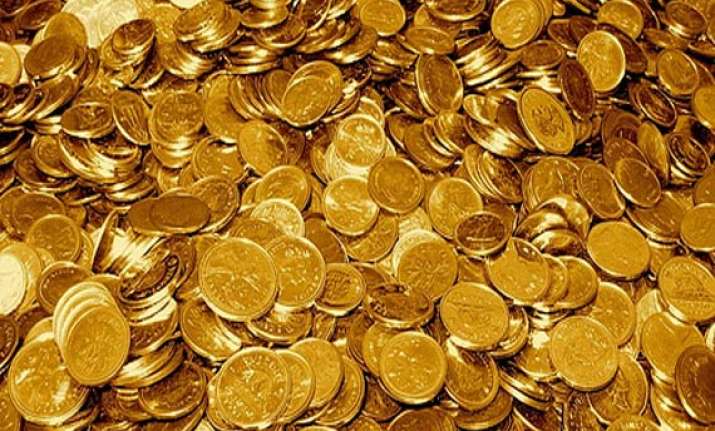 New Delhi, Dec 9 :  Gold today fell from the all-time high level it hit in the previous session, by losing Rs 230 to Rs 29,310 per 10 grams on heavy sell-off by stockists, driven by a sharp fall in global markets.

Silver followed suit and dropped by Rs 750 to Rs 55,500 per kg on reduced offtake by industrial units and jewellers at existing higher levels.Marketmen said heavy selling by stockists, following a sharp fall in global markets mainly pulled down gold prices.
 
Gold in global markets, which normally sets the price trend on the domestic front, plunged by USD 37.30 to USD 1,705.80 an ounce and silver by 2.61 per cent to USD 31.66 an ounce in New York last night.

In addition, fall in demand among jewellers and retail customers at prevailing higher levels further fuelled the downtrend in the prices of the precious metal. 
On the domestic front, gold of 99.9 and 99.5 per cent purity tumbled by Rs 230 each to Rs 29,310 and Rs 29,170 per 10 grams, respectively.

The metal had set a new record of Rs 29,540 yesterday. Sovereigns followed suit and shed Rs 50 to Rs 23,350 per piece of eight grams.

Similarly, silver ready dropped by Rs 750 to Rs 55,500 per kg and weekly-based delivery by Rs 920 to Rs 56,430 per kg. Silver coins plunged by Rs 1500 to Rs 61,500 for buying and Rs 62,500 for selling of 100 pieces on reduced offtake.