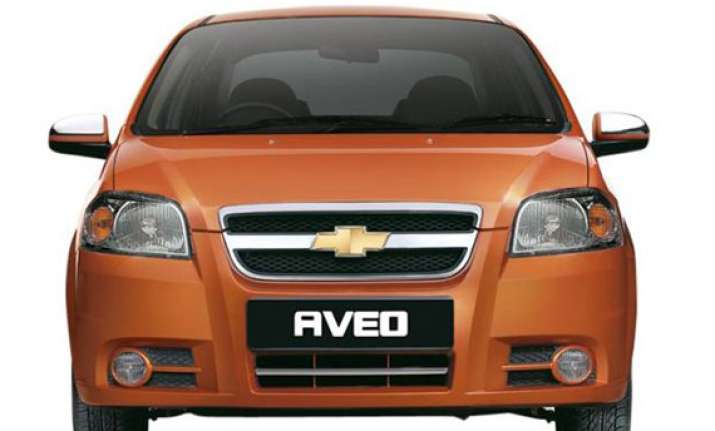 New Delhi, Jun 28: General Motors India today said it is considering to phase out some of its old models such as the Aveo and Optra and replace them with new ones.
The company, which launched a completely new diesel variant of its premium sedan 'Cruze' for Rs 13.85-15.67 lakh (ex-showroom Delhi), also said it is adjusting production by having no production days ( NPDs) at its factories to prevent inventory pile up due to market slowdown.
"We will launch the Sail in both hatchback and sedan versions in the next few months. This will replace the Aveo U-VA hatchback and Aveo sedan," General Motors India President and MD Lowell C Paddock told reporters here.
When asked about other models, particularly the Optra, Paddock said: "Like every other car, Optra sedan also has its own life-cycle. This model is ageing, but still there is steady demand for the car in some parts of the country. We will take a call in certain point of time to phase out this model too."
He, however, did not share any specific timeframe to phase out the Optra model or whether any new model is being developed to replace it.
The company will also introduce a multi purpose vehicle Enjoy by the end of this year, Paddock added.
When asked about the ongoing slowdown in automobile market in India, he said the company is constantly adjusting demand and production at its two facilities.
"Last week, we had one NPD and we are planning to have one in this week," he said without sharing the volume of the production cut.
The company's Halol facility in Gujarat has an installed capacity of 85,000 units annually, while the Talegaon plant in Maharashtra can produce up to 1.4 lakh units a year.
In May the company had produced 5,986 units, down 24.06 per cent from the same month last year. For the April-May period of this fiscal, the company's production is down 20.56 per cent as compared to the same period last fiscal at 15,302 units, as per SIAM data.
Paddock further said GM India's MPV Tavera's production has been affected due to labour issues at one of its suppliers -- Argentum Motors.
He said the company was hopeful of revival in demand during the festival period this year with a slew of new launches planned and a hope of interest rates coming down in the next few months.
Commenting on the new Cruze, Paddock said: "It is the segment leader in India. It is also Chevrolet's number one car across 140 countries. The car has received overwhelming response in India since its launch in 2009."
The new Cruze is powered by a 2 litre diesel engine with a 6-speed manual transmission.