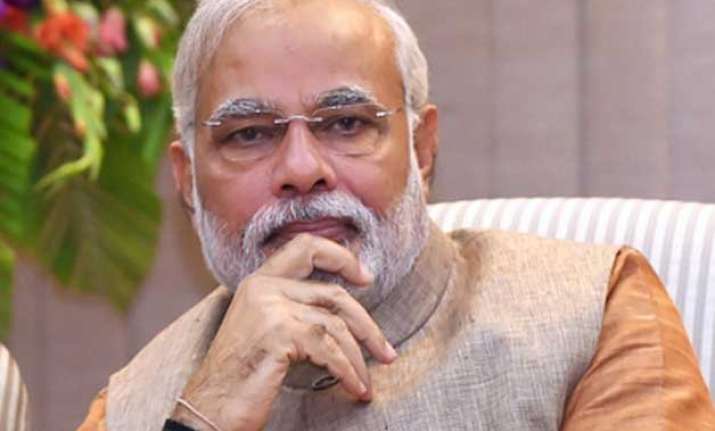 Colombo: Asserting that economic ties are a key pillar of the relationship between New Delhi and Colombo, Prime Minister Narendra Modi on Friday said the progress both sides have made reflects the shared commitment for stronger economic cooperation.
Prime Minister Modi, who was speaking at the joint press meet with Sri Lankan President Maithripala Sirisena, said the trade between both sides has seen impressive growth over the past decade.
"I am aware of your concerns about trade with India. As I said in Delhi, we will try and address them. The agreement today on cooperation between our customs authorities is a step in that direction. It will simplify trade and reduce non-tariff barriers on both sides," said Prime Minister Modi.
"We are not just looking at addressing problems. We are also focusing on new opportunities," he added.
Prime Minister Modi said Lanka IOC and Ceylon Petroleum Corporation have today agreed to jointly develop the Upper Tank Farm of the China Bay Installation in Trincomalee on mutually agreed terms.
"A Joint Task Force will be constituted soon to work out the modalities. India stands ready to help Trincomalee become a regional petroleum hub," he added.
Prime Minister Modi further said that he also looks forward to early commencement of work on the ground in the Sampur Coal Power Project.
"This landmark project would meet Sri Lanka's energy needs," he added.
Prime Minister Modi also expressed his delight to be in Colombo. "I have eagerly looked forward to visiting one of our closest neighbours and a nation with which we share so much. I am truly honoured by your warm welcome and friendship," said Prime Minister Modi. "I am conscious of the significance of this visit. It is the first standalone bilateral visit to Sri Lanka by an Indian Prime Minister since 1987," he added.
Prime Minister Modi said President Sirisena had last month honoured New Delhi by making India his first foreign visit. "I am glad to be here so soon. This is how it should be between neighbours. We should meet regularly," said Prime Minister Modi.
"It helps us understand each other better; find solutions to mutual concerns; and, move our relationship forward. That is what we achieved in my meetings with President Sirisena today," he added.