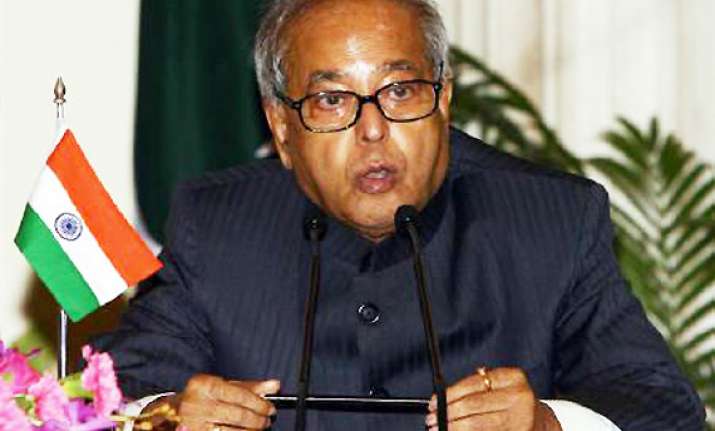 New Delhi, Jan 11: Finance Minister Pranab Mukherjee today said it would be difficult to restrict fiscal deficit to targeted level of 4.6 per cent of GDP this fiscal, but all efforts be taken to narrow down the revenue-expenditure gap.

"It would be difficult to achieve the target of fiscal deficit of 4.6 per cent for the current financial year though we will make our best efforts to reach as near as possible," Mukherjee said during his address to agriculturists.

The fiscal deficit has risen to Rs 3.53 lakh crore, or 85 per cent of the Budget estimates, in the first eight months of 2011-12.

Economic slowdown and the Centre's inability to disinvest public sector units has increased the gap between revenue and expenditure at a time when the government is trying to combat the impact of global woes and high inflation at home.

Besides, the government's subsidy bill is likely to increase by over Rs 1 lakh crore this fiscal due to high commodity prices in the global market.

In the Budget the government had proposed to bring down the fiscal deficit to 4.6 per cent of GDP this fiscal, against 4.7 per cent in 2010-11.

Mukherjee said the current year was "a challenging one" as far as the domestic and the global economy was concerned.

On inflation, which remained "very high" during the major part of the fiscal, he said the RBI's tight monetary policy and removal of supply side constraints has helped in moderation of inflation.

He also expressed concern on the outflow of funds by FIIs and slow in growth of exports.