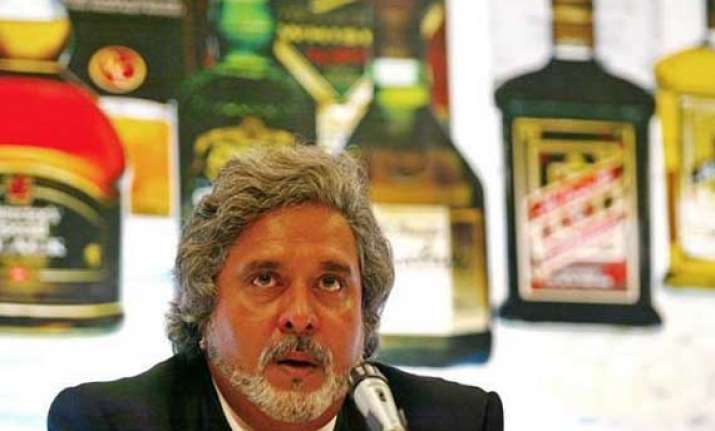 New Delhi, Nov 9: The world's largest spirits maker Diageo Plc announced on Friday it will acquire 53.4 per cent stake in United Spirits for Rs 11,166.5 crore in a multi-structured deal, which may provide Vijay Mallya a breather from troubles emanating from the grounded Kingfisher Airlines.
In a joint statement, the UK-based firm said it has entered into an agreement with United Breweries (Holdings) Limited and United Spirits Ltd (USL) to acquire 27.4 per cent stake in USL, the top liquor company in India at Rs 1,440 per share aggregating Rs 5,725.4 crore
Further, Diageo will also acquire 19.3 per cent stake in USL at a price of Rs 1,440 per share from the UBHL group, the USL Benefit Trust, Palmer Investment Group Ltd and UB Sports Management (two subsidiaries of USL) and SWEW Benefit Company (a company established for the benefit of certain USL employees).
The company will seek approval from USL shareholders for a preferential allotment to Diageo at a price of Rs 1,440 per share of new shares amounting to 10 per cent of the post-issue enlarged share capital of USL. It further said it will launch a tender offer to acquire a further 26 per cent stake in USL at a price of Rs 1,440 per share.
"On completion of the share purchases as described above and in the event that the tender offer were fully subscribed, Diageo will hold 53.4 per cent of the enlarged USL share capital at an aggregate cost of Rs 11,166.5 crore," the company said.
Following completion of these agreements, Mallya will continue in his current role as Chairman of USL, and UBHL and he will work with Diageo to build the USL business as the current consumer trends for premiumisation accelerate in India, it added.
Kingfisher has a debt pile of over Rs 7,000 crore.