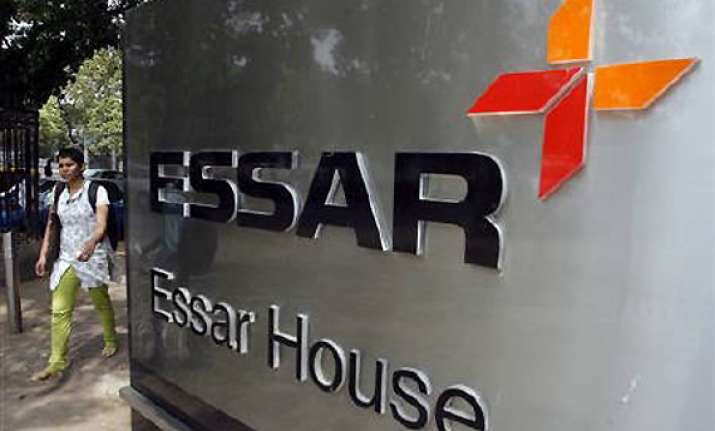 New Delhi, Dec 17: A Delhi Court today reserved its order for December 21 for taking cognisance of CBI's third charge sheet arising out of investigation in the 2G scam case against Essar Group and Loop Telecom promoters and companies.

After hearing the CBI's arguments on the charge sheet accusing the Essar and Loop promoters of conspiring to cheat the Department of Telecommunication (DoT), Special CBI Judge O P Saini said he will pronounce the order on taking cognisance of the offence on Wednesday.

CBI said the accused persons and companies created a "complex corporate veil" to cheat DoT by concealing that Essar, an existing telecom operator having substantial shares in Vodafone (then Hutch), was having more than 10 per cent stake in the Loop.

Special Public Prosecutor U U Lalit said UASL guidelines bar an existing telecom operator from holding 10 per cent or more equity in another telecom company in same circle and, therefore, Loop was ineligible for the licences.

"Under a complex corporate veil fraudulently created by the accused companies and firms it shows that Loop was an alter ego of Essar which is an existing operator," Lalit said.

In the charge sheet filed on December 12, Essar group promoters Anshuman and Ravi Ruia, Loop Telecom promoters Kiran Khaitan, her husband I P Khaitan and Essar Group director (Strategy and Planning) Vikas Saraf were made accused. The companies named as accused are Loop Telecom Pvt Ltd, Loop Mobile India Ltd and Essar Tele Holding.

Essar Group, in a statement, had denied any involvement in the 2G scam and said it has complied with in totality with all conditions of telecom licences.

It claimed that the CBI has confirmed that Essar was not not involved in the 2G scam.

During the arguments, Lalit said the investigation revealed that Loop was actually and completely controlled by the Essar. The Essar Group and Loop promoters have been charged with cheating the DoT by using Loop Telecom as a "front" to secure 2G licenses in 2008.

They were slapped with offences only under the Indian Penal Code as the CBI did not find enough evidence to prosecute them under the Prevention of Corruption Act.  The charge sheet names 100 prosecution witnesses.

The CBI in the charge sheet alleged that Essar, which already had a stake as an existing telecom operator, created a front company Loop Telecom to secure additional spectrum which was in contravention of the Telecom policy.

Essar Group, however, have been saying that they have not been holding nearly or over 10 per cent stake in the Loop Telecom and its stake was only 2.15 per cent and there was no violation of clause 8 of the Unified Access Services Licences (UASL) guidelines.

The charge sheet against Essar and Loop contained documents running into over 20,000 pages, which was brought in five steel trunks in the courtroom.

It said like Reliance Telecom and Unitech Ltd, other two accused firm, no evidence was found to prosecute Essar and Loop for their involvement in any "quid pro quo" in lieu of grant of licenses.

Besides the fresh set of eight accused, CBI had earlier issued charge sheets to 17 accused including three companies—Reliance Telecom Ltd, Swan Telecom and Unitech Ltd.