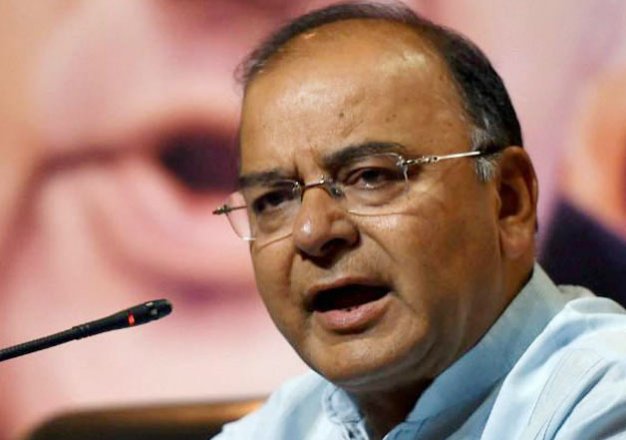 New Delhi:  Finance Minister Arun Jaitley on Monday said the government will -- after receiving comments from stakeholders -- decide on the draft Indian Financial Code, which proposes to remove the RBI governor's veto right in the monetary policy committee.
"Financial Sector Legislative Reforms Commission has made its recommendations, which have been made public for comments. Only after the comments are received that the government will take a view," he said.
Besides taking away the Reserve Bank of India governor's authority to veto interest rate decisions, the draft also proposed that the monetary policy committee would have four representatives of the government and only three from the central bank, including the RBI 'chairperson'.
The draft also said that the RBI "must constitute a Monetary Policy Committee to determine by majority vote on the policy rate required to achieve the inflation target".
The current practice is that the RBI governor consults a Technical Advisory Committee, but does not necessarily go by the majority opinion while deciding on the monetary policy.
The revised draft of the IFC, which is conceived as an overarching legislation for the financial sector, says "inflation target for each financial year will be determined in terms of the consumer price index by the central government in consultation with the Reserve Bank every three years".
Apart from the RBI 'chairperson', the monetary policy committee would consist of five members - an executive member of the Reserve Bank Board, one employee of the RBI nominated by the RBI 'chairperson' and four persons appointed by the government.
In the original draft, the RBI 'chairperson' had power to "supersede the decision" of the committee in "exceptional and unusual circumstances".
Assuring reporters here that the government will consult the RBI before taking a decision on the formation of the monetary policy committee, Minister of State for Finance Jayant Sinha said on Monday that the proposal doesn't reflect the government's viewpoint.
He said the government believes the Reserve Bank of India is capable of taking independent decisions on the monetary policy.