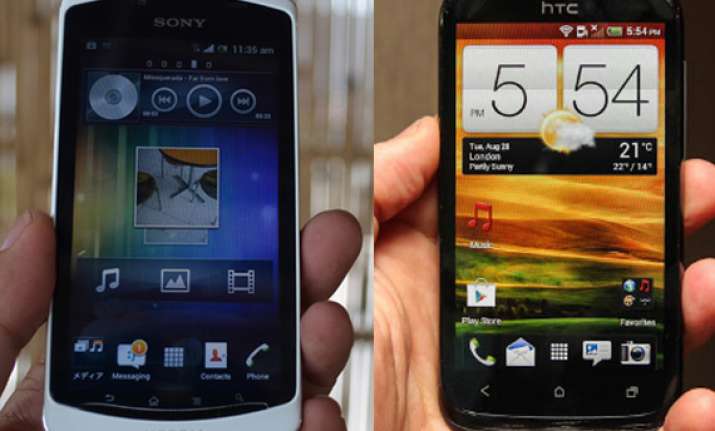 New Delhi, Nov 29: HTC and Sony are two smartphone giants that are increasing their markets in India very rapidly. The two handset makers are also on a spree of late to bring their latest handsets in India as soon as they are launched.
Especially in the smartphone segment, the two are considered as among the top few players, so here we compare two smartphones, one each from HTC and Sony, which are priced almost equally and have identical specifications.
The two smartphones in consideration here are the Sony Xperia Neo L and the HTC Desire X-both cost around Rs 18,500 and have similar specifications.
Looks
Both devices have their distinctive style statements. While the HTC Desire X measures 62.3 x 118.5 x 9.3 mm, meaning it's just 9.3 mm thick, the Sony Neo L is 12.2 mm thick and measures 61.1 x 121 x 12.2 mm overall. Desire X is also a bit lighter at 114 grams while Neo L weighs 131.5 grams. If you look at the two devices side by side, then they have their unique styles and thus would appeal to different types of users. While Desire X looks wider and thinner; Sony Neo L is longer. Both, though, look elegant in build. In our review of Sony Xperia Neo L we had expressly talked about its bulkiness and slippery back panel. Also, we had pointed out the cramped keys in the front. You can check the review for more on its build and looks here.