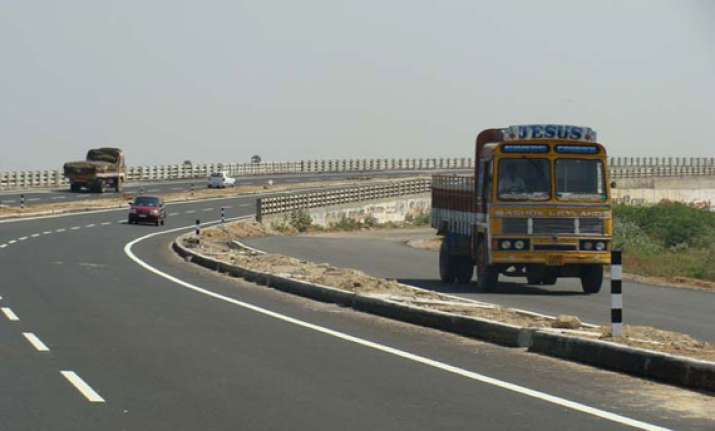 New Delhi: The CCEA is likely to consider tomorrow two highways proposals in Maharashtra, entailing an expenditure of about Rs 2,500 crore.
"The Cabinet Committee on Economic Affairs (CCEA) in its meeting tomorrow is likely to take up four-laning of Solapur-Yedeshi section of National Highway No 211 in Maharashtra for final nod to the  project, approved by Public Private Partnership Appraisal Committee (PPPAC)," a source said.
The CCEA may also take up 6/8 laning of JNPT port road project of Mumbai JNPT Port Road Ltd for final nod, also approved by the PPPAC, the source said.
Both the projects are scheduled to be completed on design, build, finance, operate and transfer basis on BOT toll made, a Road Transport and Highways Ministry official said.
"While the JNPT port road project to be implemented by Mumbai JNPT Port Road Company Ltd is likely to entail an expenditure of about Rs 1,800 crore the project cost of the Solapur-Yedeshi is about Rs 700 crore," the official said.
The PPPAC in its meeting on May 21, chaired by the Secretary, Economic Affairs, had approved both the projects.