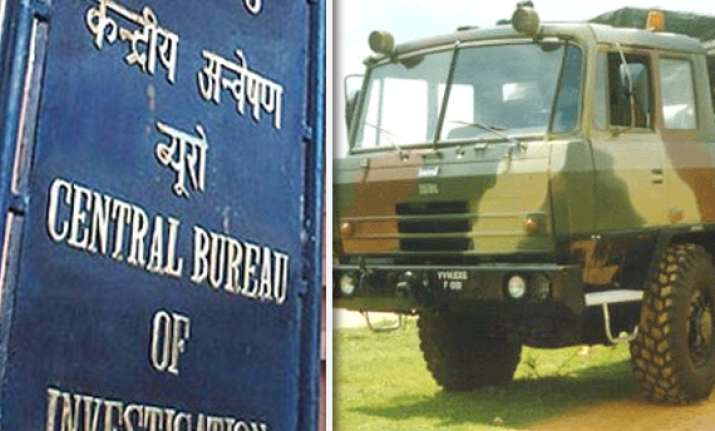 New Delhi, Apr 24:
The CBI today questioned two senior executives of the Vectra Group in connection with alleged irregularities in the supply of all-terrain Tatra Vehicles to the Army.
Chief Financial Officer of Vectra Investments, Vikram Kakaiya and another senior executive Anil Mansaramani were grilled at length by CBI sleuths at the agency headquarters regarding ownership pattern of the group and association with Tatra Sipox UK which is under scanner in the case.
CBI sources said today's questioning was aimed at understanding the money trail of the Vectra group and the Tatra Sipox UK.
When contacted, Vectra Group Vice President Communication Diliep Singh said Kakaiya was CFO with one of the companies of the group but refused to give any comments on his questioning.
At least six companies of Vectra Group are also under CBI scanner during its probe in the Tatra truck supply irregularities, CBI sources said.
CBI has recently searched the premises of Mansaramani at Noida in connection with the case.
Vectra Chairman Ravinder Rishi is a Director in Tatra Sipox UK which has come under CBI scanner over alleged irregularities in the supply of all terrain vehicle components to the public sector BEML which assembles and supplies these vehicles to the Army.
CBI has registered a case naming Rishi and unnamed officials of Defence Ministry, Army and BEML on March 30 for alleged criminal conspiracy, cheating and relevant sections of the Prevention of Corruption Act.